It's been said that the best overland vehicle is a reliable one. Whether you're embarking on a global overland trip or a weekend warrior trip, you need a vehicle that gets you out and back reliably. Fortunately, there are many good platforms out there.
The first step is to determine the travel style you and your family want to achieve. Global travel? Summer camping? Weekend warrior camping? Are you incorporating off-road elements?
Budget is also an important consideration. There many different vehicles available in a wide price range, from a used Wrangler TJ to the AEV Prospector. Our friend Ray Hyland and his family of five traveled from London to Singapore in a $300 1954 Land Rover Series 1. While you can arguably use virtually any vehicle to overland, choose one that you can pay for but that still allows you to get out there and embark on an adventure.
While there are a plethora of good vehicles out there, some stand out as dedicated overland vehicle platforms.
In general, Toyota has a worldwide reputation for reliability. You can't go wrong with a Tacoma (any year), 4Runner, or any well-maintained Land Cruiser. 4Runners and Land Cruisers tend to have worldwide serviceability and parts availability. Some dock Toyotas due to simplicity, but we view this as a strength. Uncomplicated systems lessen the chances that something will go wrong. Toyotas are well-known for their reliability, but struggle with rated payload. One upside is that they do tend to take heavy payload really well.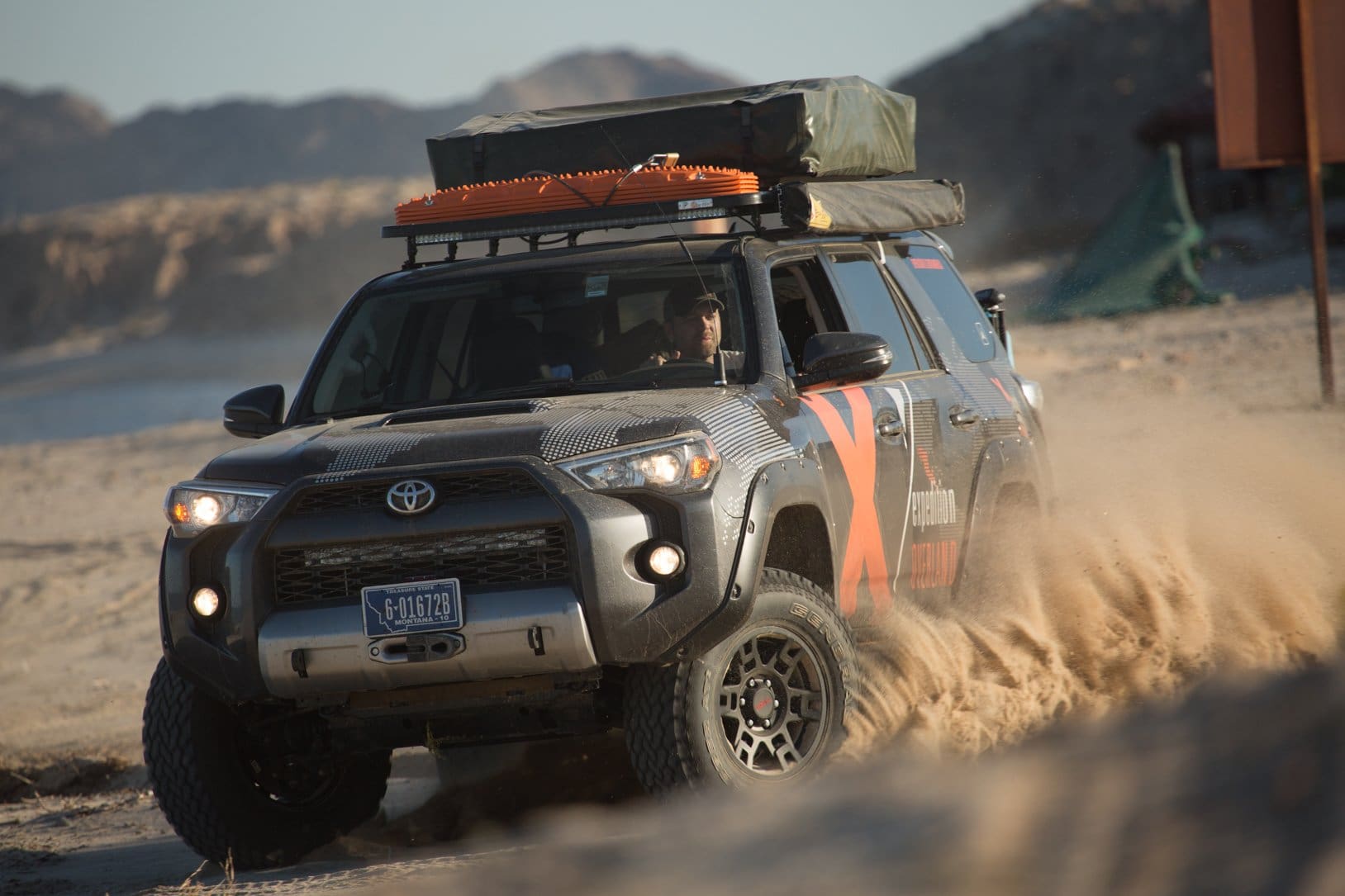 Jeep offers great trail capabilities straight off the lot and the four-door versions are great for a couple or a family. The Jeep Wrangler JK and JL have proved to be popular among overlanders. In comparison to the 3rd Gen Tacoma, the Gladiator is also a good option as it boasts up to 600 lbs of extra payload and is equipped with front and rear lockers and sway bar disconnects. In our experience, the Gladiator has also proved its reliability.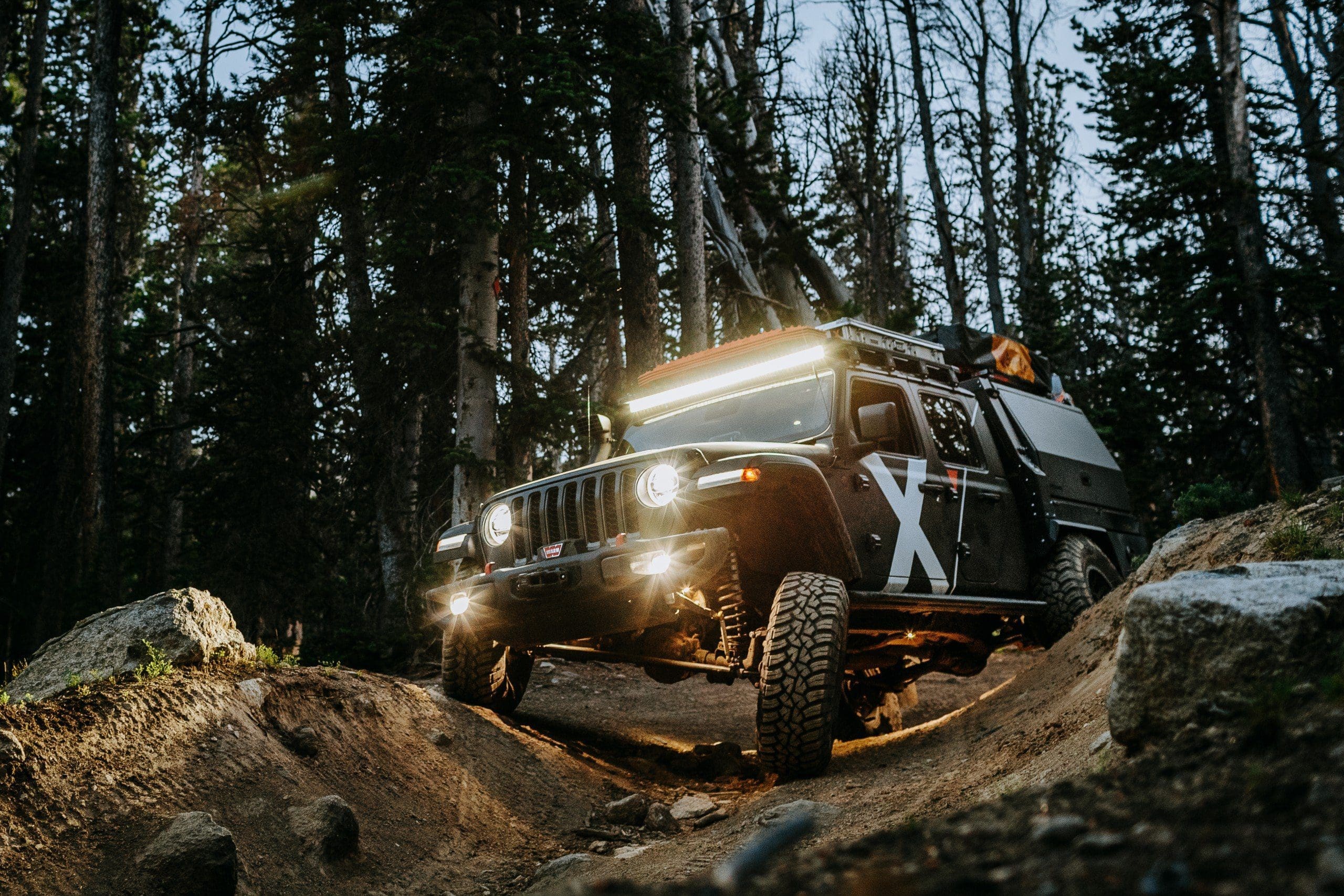 Don't rule out full-size trucks. They might be unable to tackle tight trails, but in our experience, they do fit 90% of the time and have the benefit of a boosted payload capacity. If you are shipping your vehicle internationally, however, do your research as shipping container size can limit your options.
If you're traveling as a family or require extra payload capacity, consider towing a trailer. Do you need to fully build out the tow vehicle or can those accessories move to a trailer? While a Tundra allows for plenty of bed weight, a trailer is an attractive option as it can be disconnected from the vehicle. This allows the truck to be used as a daily driver as well as a weekend warrior vehicle. The LandCruiser also boasts a high payload. This provides the ability to have a rooftop tent on the roof, tow a trailer with a rooftop tent, and house a five person family, while also maintaining comfort.
For more on trailers, check out this episode of "Oh Hey There With Jeff." 
The AEV Prospector is a turnkey solution that can't be beat. This vehicle is built and engineered to manufacturer's specs, including successfully passing mandatory crash tests, corrosion and rust prevention tests and peak temperature. The Prospector also carries the original manufacturer's warranty off the lot.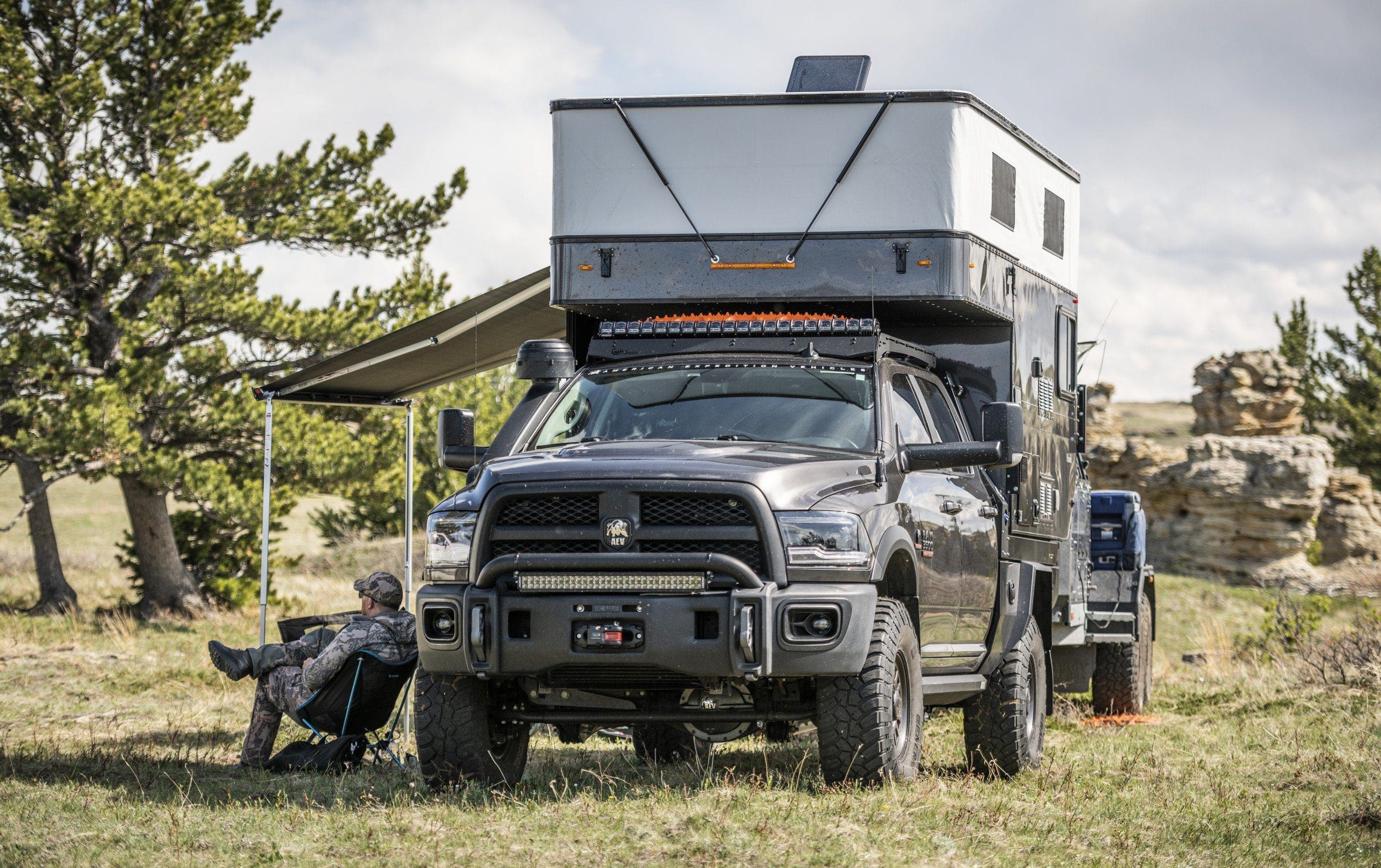 As you can see, there are many different options when it comes to choosing an overlanding vehicle. Want to learn more? Check out this episode of our Proven Series: How We Build An Overlanding Vehicle.