Learn what you need to get out there!
We're sharing what we've learned about all things vehicles and overlanding—from how-tos to what-ifs and ideas for vehicle modifications. There's no right or wrong way to outfit your truck—do what works best for your family and the travel you like to tackle. There's so much to be learned and enjoyed in the process…have fun!
Our Most Popular Vehicle Build Episode
Watch how we outfitted our 2015 Toyota 4Runner for the Central America trip. We build our vehicles for maximum comfort and reliability on long trips but you can build a vehicle to suit your needs whatever that looks like for you. This video gives you some key aspects to be considered.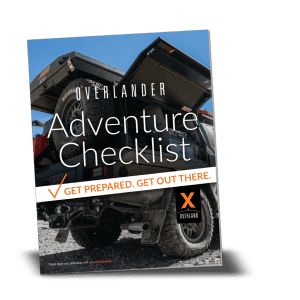 ARE YOU READY TO #STARTSOMEWHERE?
Grab the free Adventure Checklist complete with a packing list and bonus 3-day meal planner so you can get started today!
You'll receive follow-up emails from Expedition Overland. You can cancel at any time and your information will not be shared with anyone else.
Watch the complete build video series