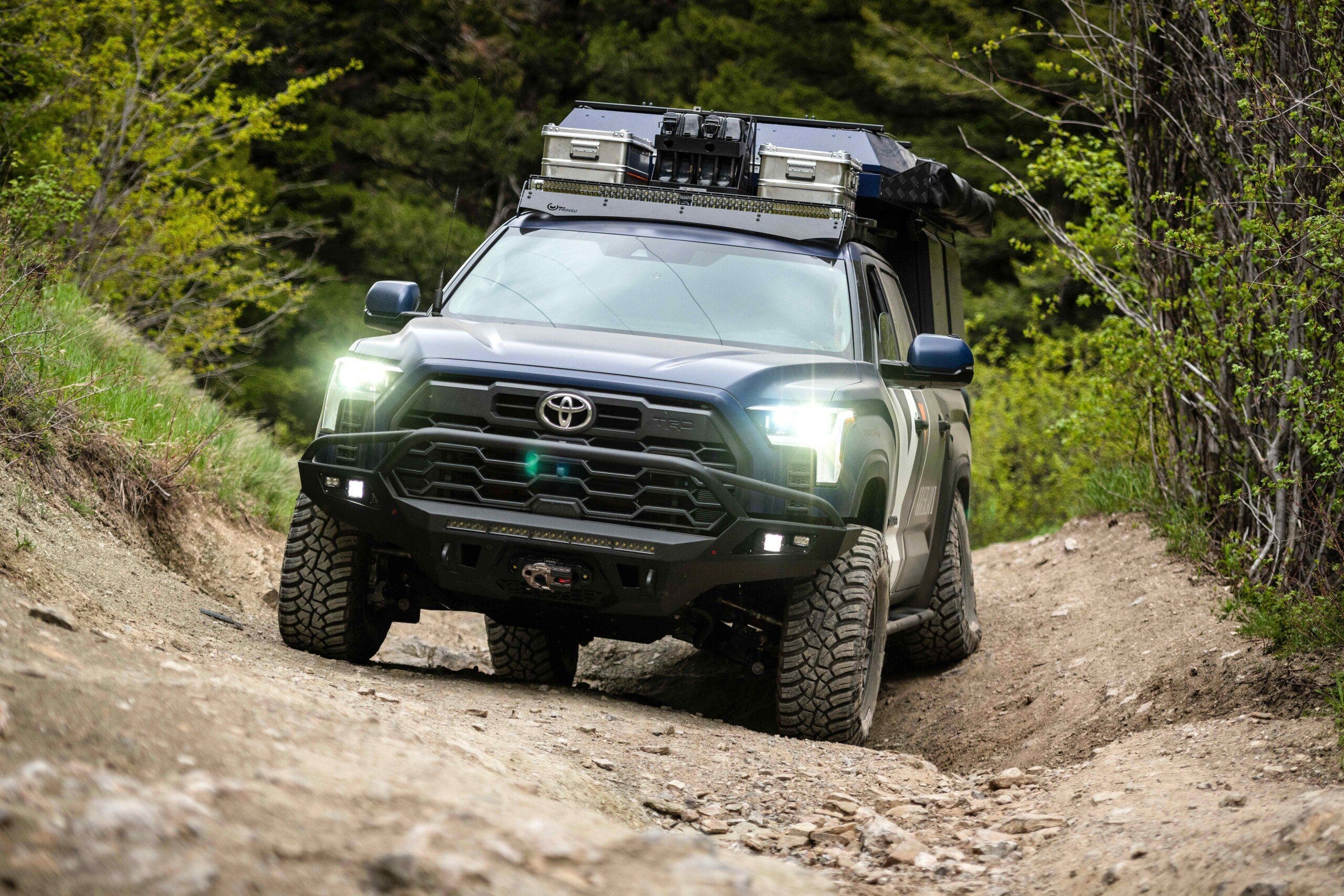 Year/Make/Model
2022 Toyota Tundra Limited | All-New i-FORCE 3.5L Twin-Turbo V6 Engine
Miles Driven
0 – 10,000
Expeditions Completed
S5: The Nordic Series
Why We Love It
Orion represents the state-of-the-art in Toyota engineering! The 2022 Tundra is the 3rd generation of its namesake and is all new from the ground up. With more power and improved fuel economy made possible through Tundra's all-new i-FORCE 3.5L Twin-Turbo V6 Engine we will be able to push out our overlanding boundaries even farther. The promise of Orion is more performance and capability than we have ever experienced and we can't wait to get this truck out on the trail!
Detailed Overland Truck Build List & Equipment
Like a great athlete meeting up with a professional trainer, at X Overland, we take the best and make it even better. With Orion, we have accomplished that challenging task by adding ICON Suspension, 35" General Grabber XT tires, and ARB Locking differentials to handle overlanding in the most extreme environments.
Along with next-level mechanical performance, Orion is equipped with a host of Toyota's innovative technologies, including CRAWL control, Multi-Terrain Select and a 14" touchscreen display which we plan to pair with our OnX Offroad app for unprecedented navigation capabilities.
Getting inside of Orion, the XO crew already loves the extra room provided by Toyota's spacious CrewMax cab and the support of Tundra Limited's 8-way power-adjustable seats. It's features like these that allow our production team to stay comfortable and thrive while on expedition!
In addition to Orion being the newest generation of the Toyota Tundra, we are super-stoked to have another first–the Alu-Cab Canopy–as our living system in the truck! Like the Tundra, the Alu-Cab is engineered to thrive in extreme environments. The Alu-Cab Canopy is built rock-solid, and we have taken the next step in establishing our "thrive factor" by adding a Webasto heater!
Simply put, Orion is outfitted for epic adventure and that's exactly what we will be taking this amazing truck on this summer! Better stay tuned!