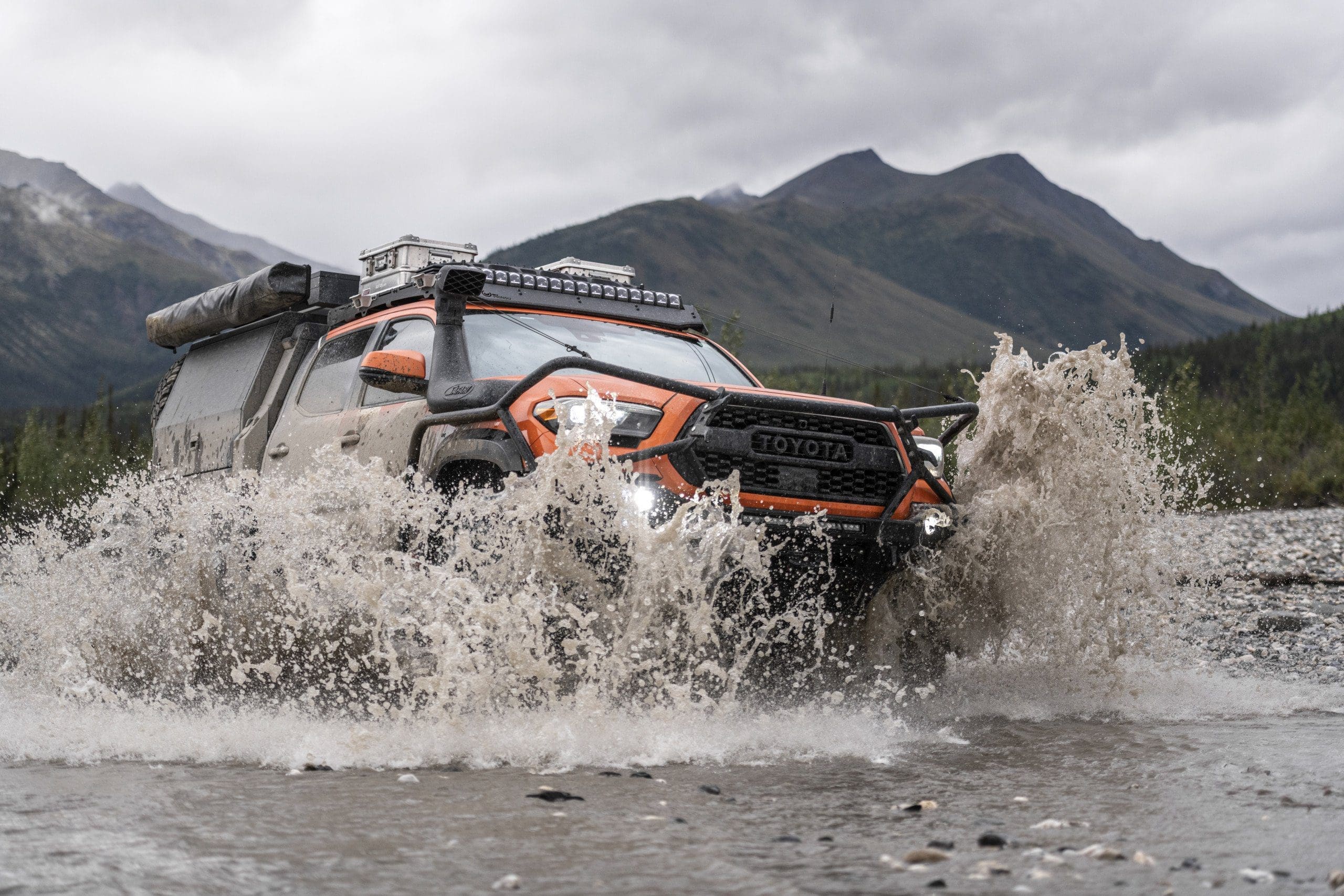 Year/Make/Model
2021 Toyota Tacoma TRD Off-Road | 3.5L Atkinson Cycle V6
Miles Driven
0 – 10,000
Expeditions Completed
Alaska 2021
Why We Love It
We have built several eye-popping trucks over the past decade at X Overland, but Atigun is the true show-stopper! Beyond her good looks, however, are state-of-the-art features and technology that make Atigun our best film production vehicle to date, the "ultimate production headquarters" as Clay is fond of saying. 
The back of the truck is fitted with a complete PCOR system:  tray, matching ¾ Canopy, and drawers which provide unparalleled storage and security for the team's video equipment. 
Atigun's extraordinary lithium power is controlled through a REDARC Manager 30 and roof-mounted solar panel which allow for an efficient and sustainable power supply to keep camera batteries charged and ready to go. 
Atigun additionally sports custom-made rock sliders and an all-new aluminum front bumper from CBI fabrications. The rock sliders have been built with a wider platform for the crew to have better footing while filming, and the newly designed front bumper allows for rapid deployment of recovery straps which can be directly looped to hooks on the bumper. Handy for deep river crossings! Despite torrential rains, muddy roads, and extreme conditions of all kinds, "The show must go on!" as they say, and for the team at X Overland, Atigun makes sure that it does!