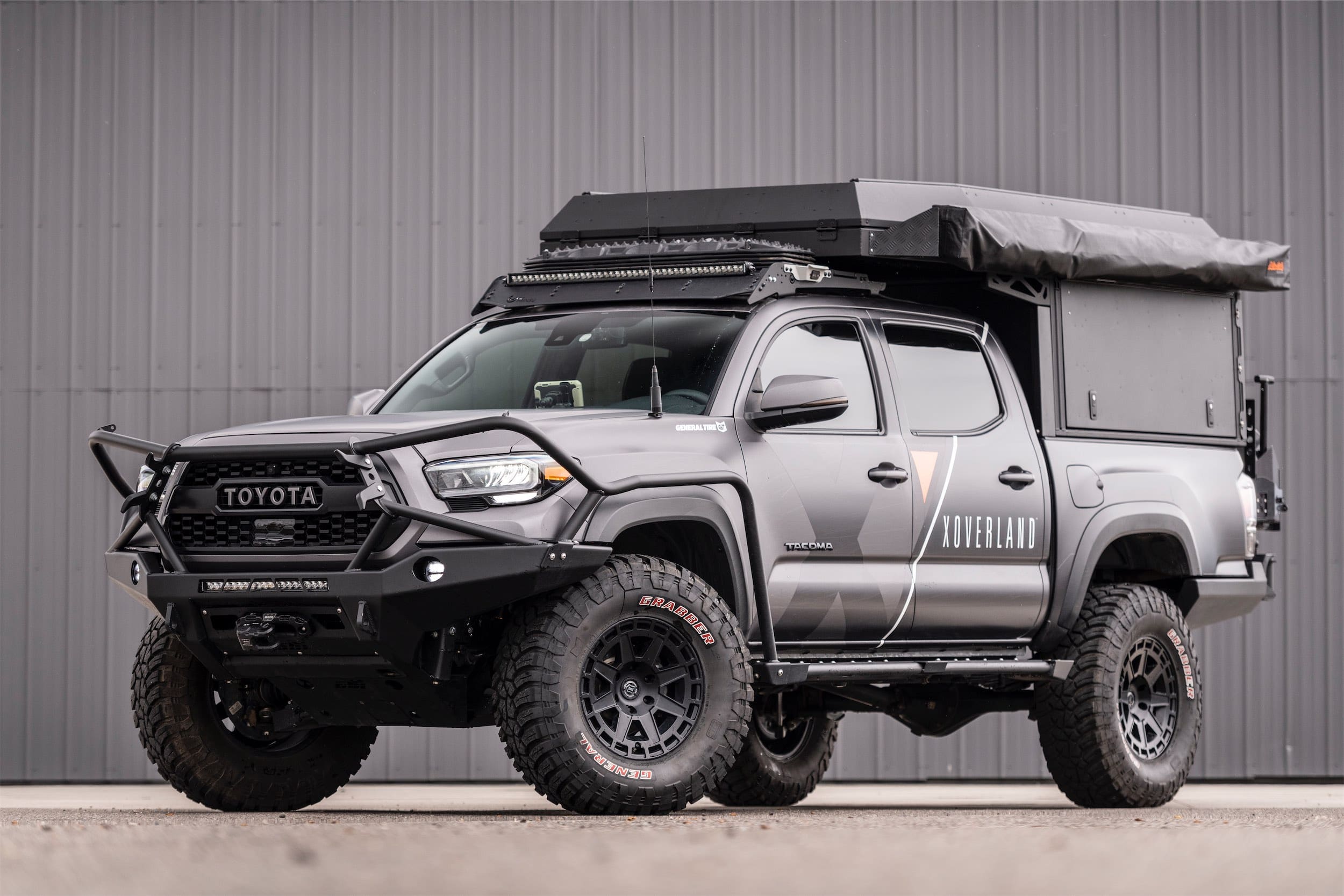 Year/Make/Model
2020 Toyota Tacoma TRD Off-Road | 3.5L Atkinson Cycle V6
Miles Driven
0 – 10,000
Expeditions Completed
Alaska 2021
Why We Love It
The equally stunning sister of Atigun, Raven is the ninja of the XO team. Equipped with a REDARC RedVision Total Vehicle Management System, a Goose Gear's Tacoma Seat Delete Plate System and full live in bed system, and topped with a Alu-Cab Canopy Camper, Raven is built like a Swiss Army knife capable of doing whatever is needed. 
Raven additionally sports a National Luna 40L fridge  to keep the team's perishables in solid shape for weeks on the road along with 2, 200W REDARC Solar Panels to provide sustainable power to all of the truck's systems. 
With 35" tires and a 10,000 lb. WARN ZEON Platinum 10-S Winch, Raven is always ready to fly anywhere the team needs her!