At Expedition Overland, we've been building galleys and camp kitchens for more than 10 years. But that's not where our journey started. In fact, Clay used his very first camp stove at the age of 13, a Swiss Sigg Multi-Fuel Stove, which he still uses today. Since then we've used many different stoves and tested a wide variety of overland camp kitchen setups. We currently use many of the tools we started using 10 years ago, but have also added extravagant kitchens and galleys to the mix. 
This week we're discussing overland camp kitchens and galleys, from the simplicity of the Jetboil to the luxury and impeccable design of the Patriot Camper galley systems. We hope this post will inspire you to create your best overland camp kitchen, no matter how simple or complex.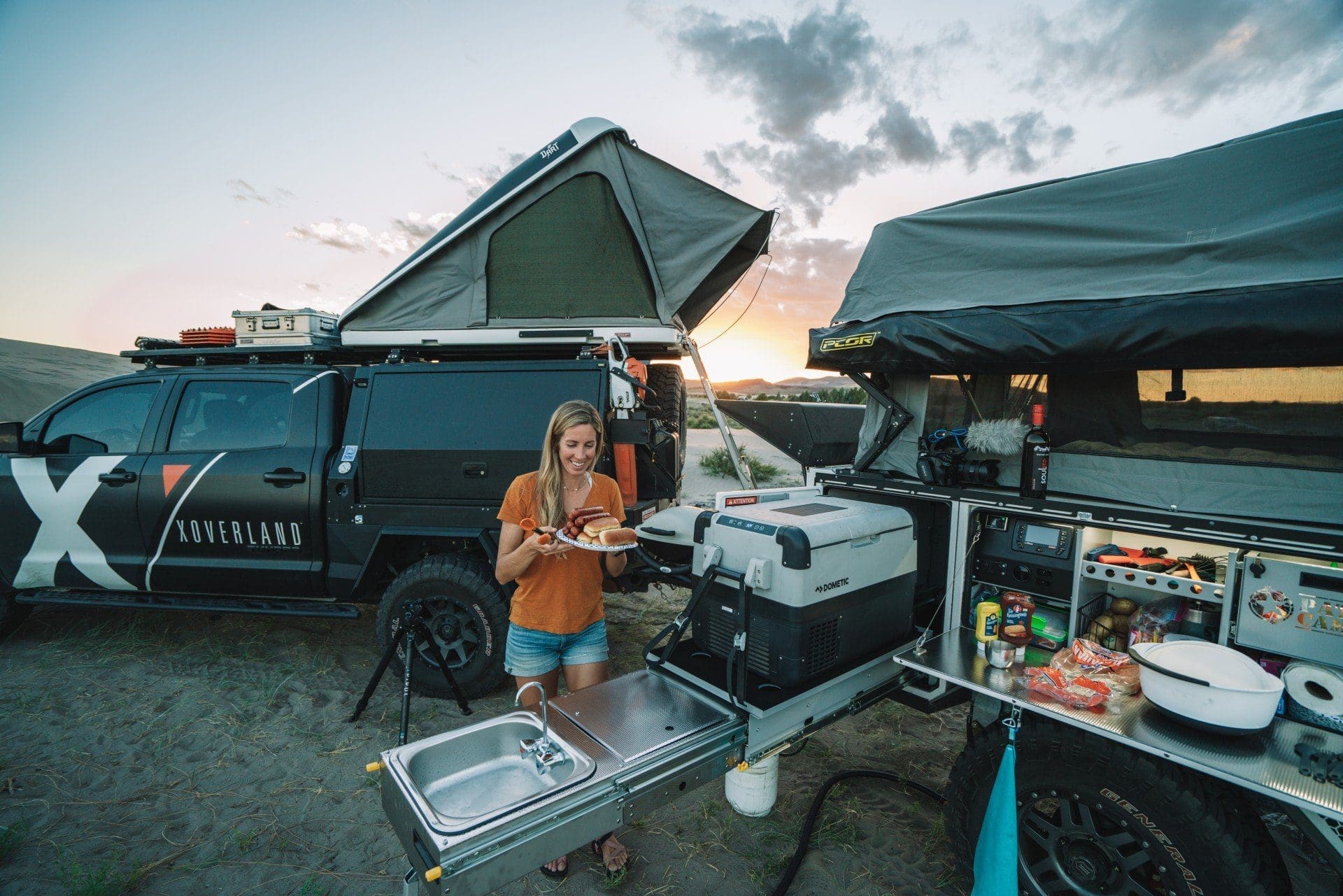 The Micro Kitchen Setup
The first thing you will need is a stove, and the Jetboil or are excellent options. These stoves are very efficient and great for the first coffee in the morning or if you need to heat water really quickly. We love the super simple setup and the fact that it takes a mere two minutes (at sea level) to boil water. Add a spork and you have a full kitchen!
A quick note on silverware. In Alaska we wanted to treat the crew with silverware so we could all feel more human and normal on the road. This was a bad idea! All that cutlery created too much work. Now, everyone is issued a spork and is responsible for cleaning and keeping it at hand. 
We've used both the Snowpeak Titanium Spork and the Sea to Summit Aluminum Spork. The Sea to Summit comes at a cheaper price point but our Snowpeak sport is still going strong after 10 years, while the aluminum of the Sea to Summit spork has started to break down after three years.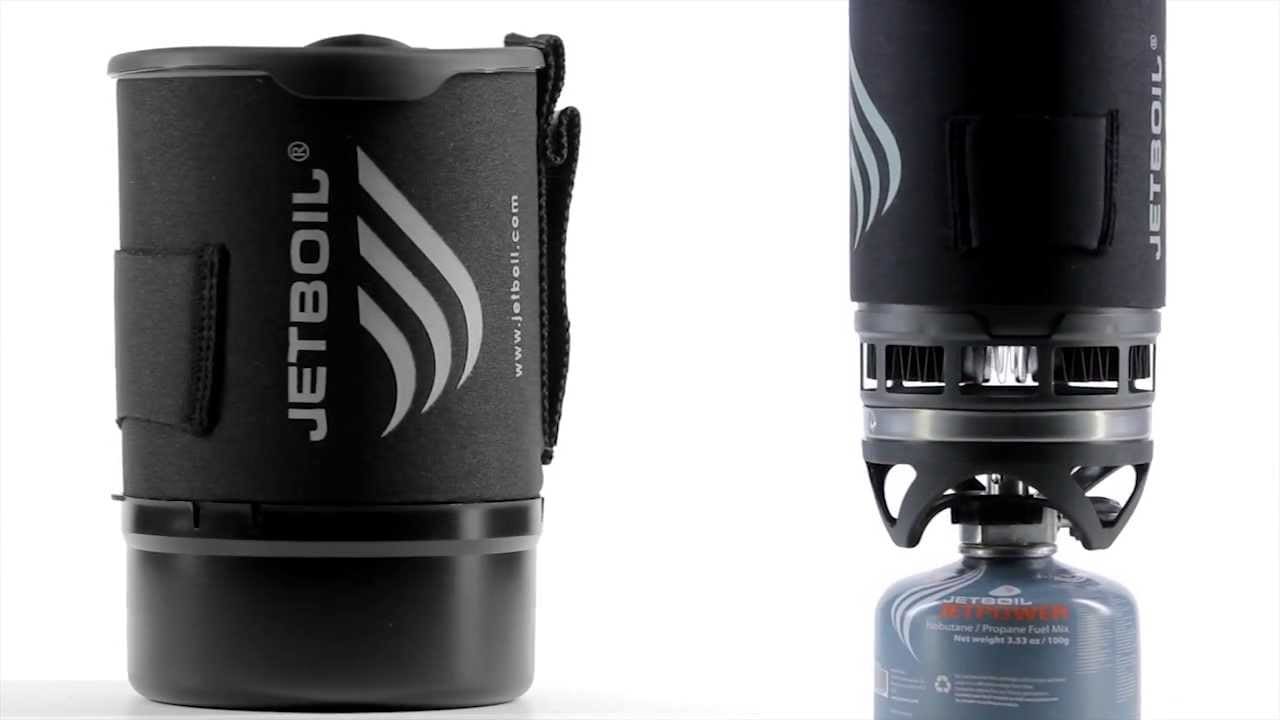 Clay's Prospector Setup
Outside of the Micro Kitchen Setup (aka backpacking stove + spork), Clay's Prospector Setup is the simplest form of the basic packable kitchen and includes the following items:
Cooler. During Clay's first 10-day trip back in 2010 he used a Yeti Cooler with great success. Since then, we have switched to Canyon Coolers and prefer them to Yeti as they hold ice longer, offer a great lifetime warranty and are a fantastic company based out of Arizona.
It is possible to go around the world with a cooler if you are willing to deal with the hassles of sourcing ice. If embarking on a long-term overland trip, however, there are many advantages to upgrading from a cooler system to a fridge system.
Red Oxx Tote to store camp kitchen items, including the classic .
Camp Stove. The Coleman Dual Fuel and Primus Tupike Stove are good options.
Camp Table. One of the first things you'll need for your camp kitchen! Find a table system that works for you! A simple Lifetime Table from Walmart that folds in half works great, while an that folds down and slides under roof racks is a killer solution as well. Consider storage – tables vary in size and should be stowed in an accessible spot. 
Tundra PCOR Galley System
Our Toyota Tundra PCOR Galley System is considered a semi-permanent galley system. The purpose behind these types of galleys is to maximize efficiencies. We are huge proponents of semi-permanent galleys because they make for an excellent camp kitchen setup immediately upon arrival at camp and can be put away just as quickly and efficiently. This system, in particular, is outfitted with an upright Dometic fridge.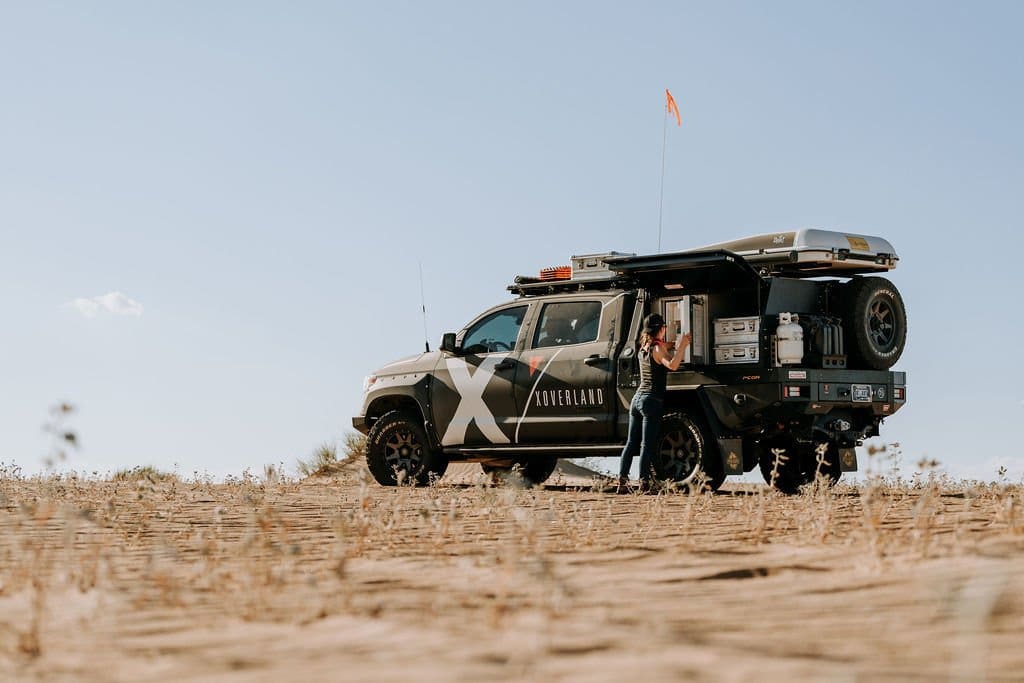 Tacoma Habitat Galley System
Considered a permanent galley system, this build's important components include:
a variety of work surfaces that ensure enough space to feed a large group

a cavernous slide-out fridge

a

Goose Gear

floor plate and multi-purpose storage system. 
This galley system is killer, and we hope you can take away some concepts here for your own builds.
We wanted to incorporate a variety of work surfaces into this build so we could feed a large group, especially during our South America trip. Our crew of six to eight people primarily ate out of this galley for three months and it worked great. There are table surfaces on both sides of the swing-out bumper and the tailgate also acts as a cooking surface. We use an Alu Box with Frontrunner packs inside for storage. The box also acts as a footstool to access the back of the Habitat.
The Twin Fridge fully slides out of the truck bed and is the biggest fridge we have, at 60L. An amazing amount of food can be stored in there, and the fridge also offers the benefit of dual fridge/freezer zone options. 
We worked closely with Goose Gear on the interior build-out of this rig. Goose Gear built a floor plate system that accommodates our power, furnace and heating system and became the base for our fridge. The multi-purpose storage system holds utensils, cups, a Jetboil (and more) and can be accessed from the interior of the Habitat during blustery or rainy days. Our crew also uses the storage system as an indoor seating area.
 Click here for a detailed build list for our 2016 Tacoma build, the X3 Meridian.
Patriot Camper X1H and X3 Galleys
We consider the Patriot Camper X1H and X3 Galleys to be the top dogs when it comes to overlanding. The design of these galleys was born from Patriot owners Justin and Sarah's desire to take their family camping on the beaches of Australia. 
Patriot galleys are designed for group cooking. We've fed up to 18 people from this very galley system over a 10-day period. Originally designed for big groups of whitewater rafters and since adapted for overlanding, the included Cook Partner stoves' BTU outputs are second to none, providing an effective wind-break during cooking.
The design of the Patriot Campers galley systems is unique, as they take a lot of systems that are usually located within a camper (think: the luxuries of an RV) and put them outside. An example is the Webasto hot water heater, which gives the user access to hot water in 10 minutes at the mere push of a button.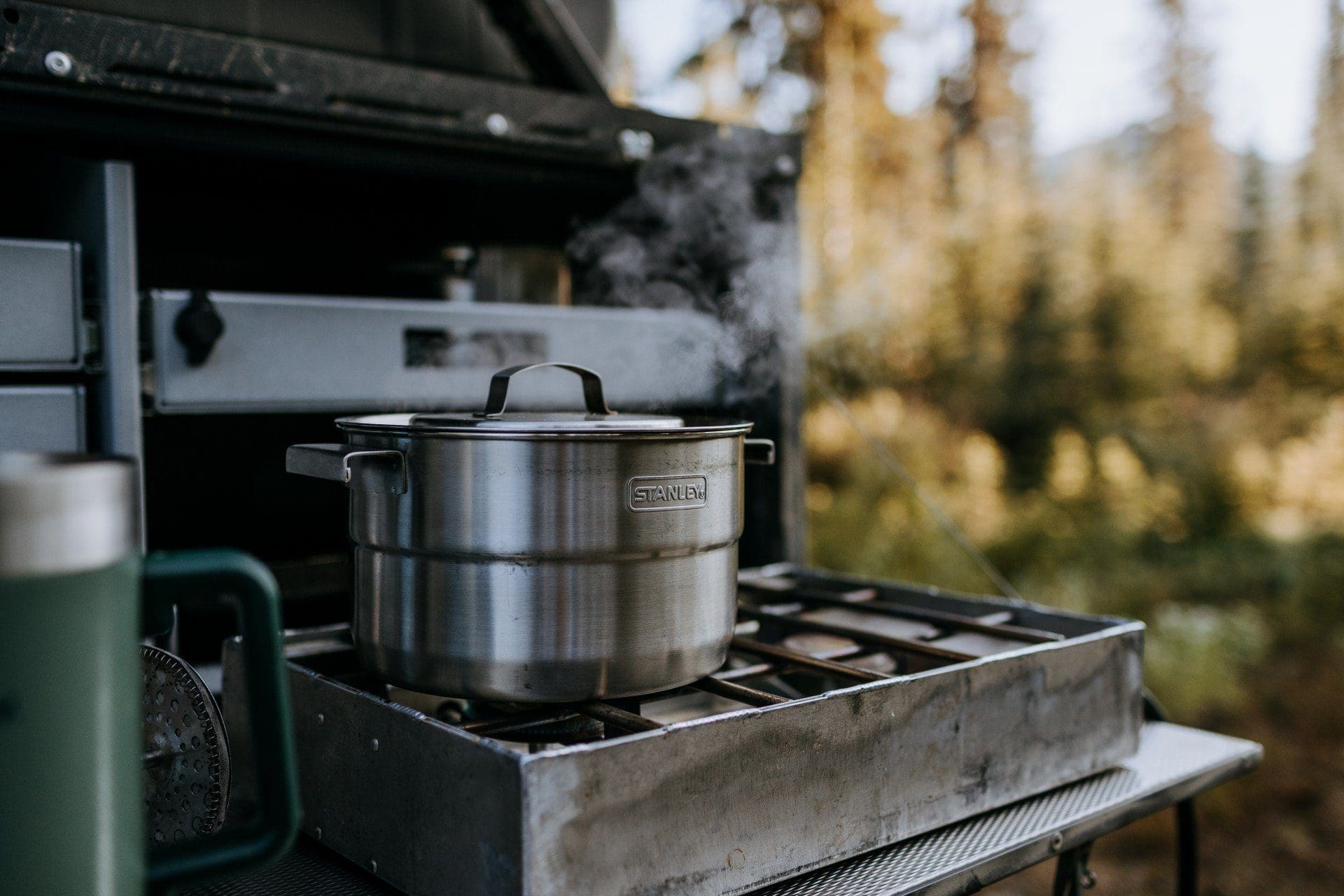 At the back of the XIH and X3 trailers lies a big galley drawer with lots of storage space. At the front of the trailer is a compartment containing a Weber 1000 Grill. We've used the heck out of this grill and it has made camp life and food that much better on the road. We've heard overlanding described as 'driving somewhere remote to eat something' and we would absolutely agree with that! Eating and traveling go hand-in-hand and eating well outside is a lot of fun.
We hope you've gleaned some helpful information from this post when it comes to camp kitchens and galleys. Ultimately, think about usability, be slow to build something and use it often to figure out what you really need. Whether simple or complex, eventually it will become the perfect system for you. 
 We've heard overlanding described as 'driving somewhere remote to eat something' and we would absolutely agree with that!
Speaking of which, tell us about your camp kitchen below! What has been a game-changer for you?
Want more? Check out the Overland Camp Kitchens and Galley Options episode of our PROVEN Series.