A good night's sleep is an underrated but vitally important part of overlanding. When choosing the right gear, considerations include temperature regulation, comfort and space. After many nights on the road, in rooftop and ground tents and campers, we've narrowed down our go-to sleep systems to keep you feeling fresh and rested, and ready to tackle that next adventure.

Our Proven Recommendations: TENTS
Our Proven Recommendations: Sleeping Bags and pads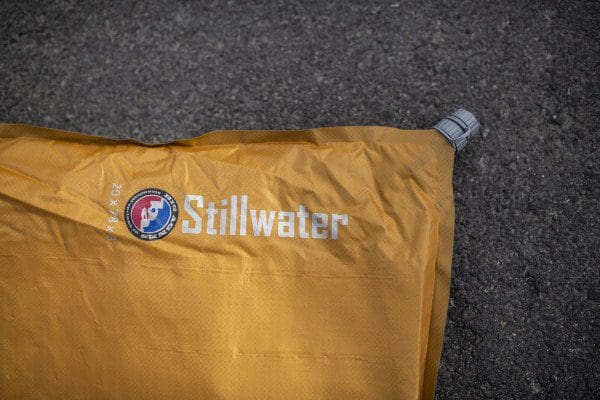 SLEEPING PAD
Big Agnes
There are a lot of good sleeping pads out there. We really like the big Agnes sleep systems and NEMO sleeping pads alike. Either will work well for your adventures as both have worked well in ours. We can back both of these companies as both have superior construction and functions.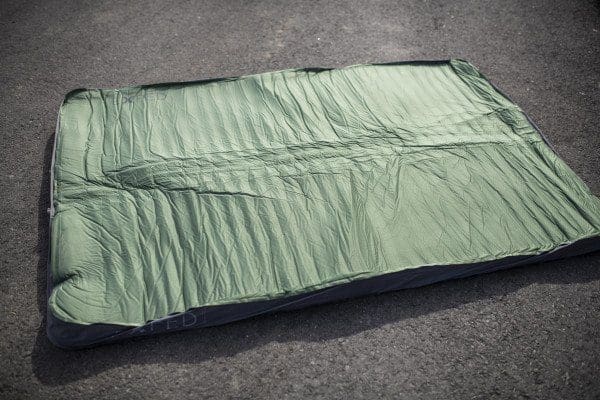 SLEEPING PAD
Exped MegaMat Max
Rachelle used the Exped Mega Mat in two of the Rebelle Rallies, as well as other weekend trips. "This is hands down, the most comfortable sleeping pad I have used and if I have room available, will always be sure to take one (single or double) when needed. (Be prepared to help air it up with the foot pump.) I haven't had leaks or holes so far and I love the fabric as my sleeping bag does not slide off of it easily."
Learn More
What Is the Best Overland Tent?
What IS the best overland tent? From soft shell to hard shell, and with many different brands to choose from, it can be difficult to decide which tent is best suited to your lifestyle. The most important question you need to ask yourself is, "Which is the best overland tent for ME?" Below we'll discuss the most widely used overland tents, including the classic rooftop tent (soft and hard shell) and the ground tent. Hopefully, this information will help make the decision-making process much easier.
Soft and hard shell rooftop tents are classics among overlanders. Here are the pros and cons of each.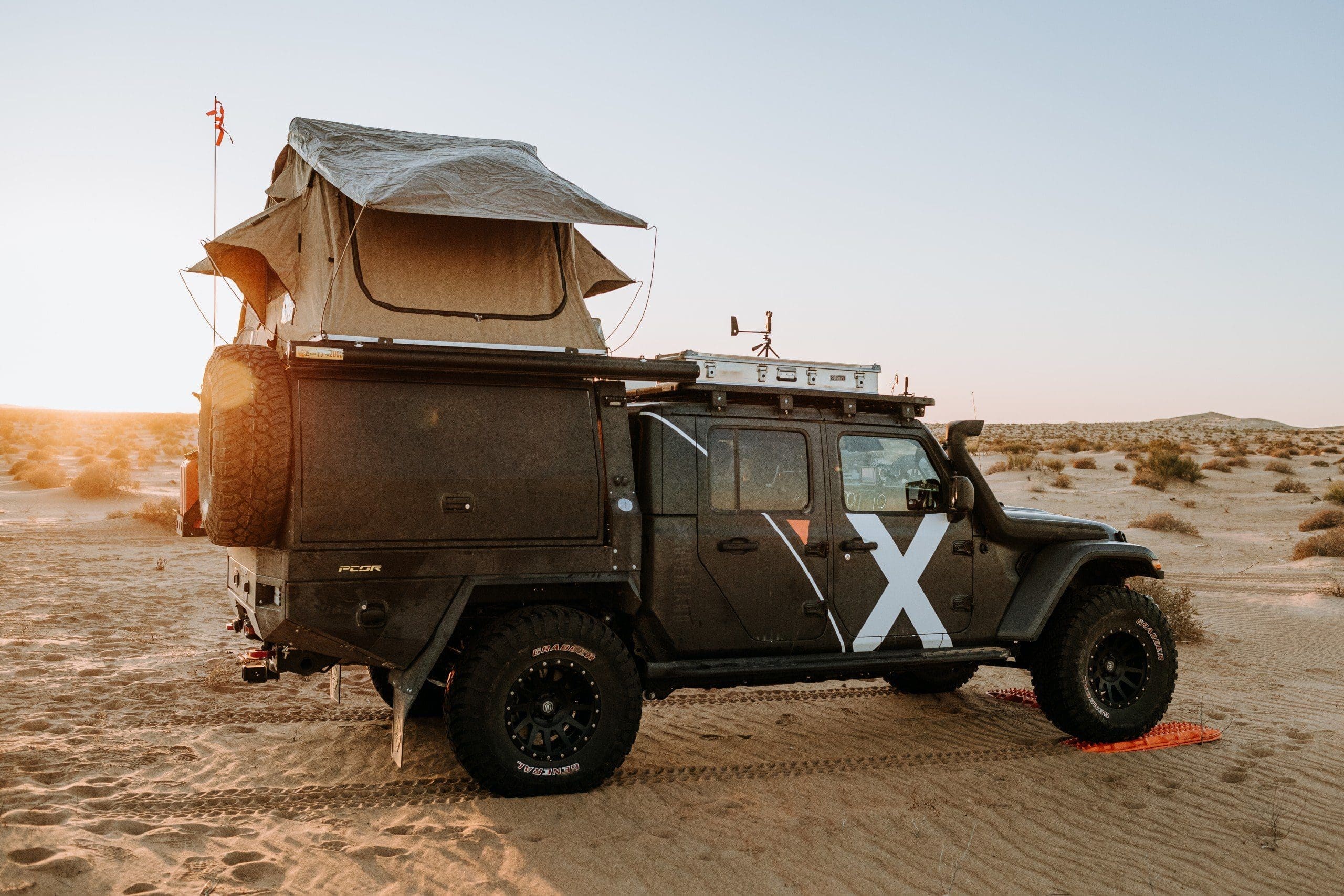 Pros:
Easy setup. No need to fiddle with tent poles, pegs, and straps! The mattress is already stored inside the tent and doesn't need to be filled with air. You can also store your sleeping bag inside the tent.
The rooftop tent is off the ground, which removes your sleeping quarters from wet and muddy environments, bugs, and, potentially, animals. The platform also keeps you from rolling into holes, over rocks, or uneven sections of ground during the night. Sleeping up off the ground can also create a sense of security.
Ease of leveling. If you are camping in an area that isn't flat, it's easier to level your vehicle than trying to find a flat spot for a ground tent.
Rooftop tents have good airflow. Windows on all four sides optimize airflow patterns, resulting in much more comfortable sleep.
The mattresses are generally quite comfortable. It is also possible to add a foam topper for extra comfort.
A good quality RTT is waterproof and water-resistant. Since the first season of Expedition Overland nearly ten years ago, the tent has been a great proving ground. We've slept soundly during incredibly rainy nights with no water leakage.
FUN. Rooftop tents are a blast to sleep in. They remind us of treehouses from our childhood and are a great place to enjoy the view.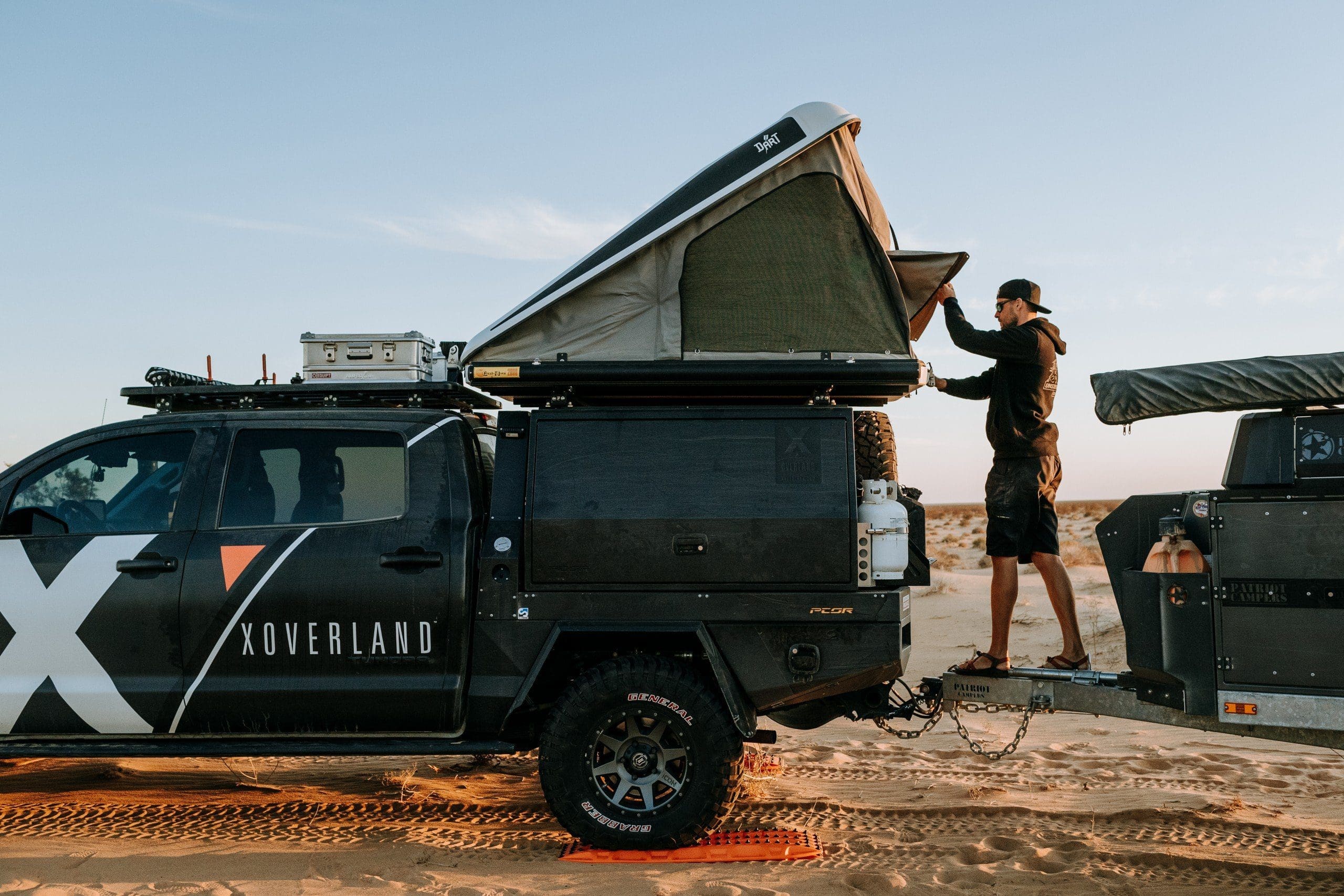 Cons:
Once the tent is set up, you can't drive your vehicle. This can be a drag if you're heading into town every day. This setup is best if you are staying at a specific location for a while. Consider topping a trailer with a RTT. This setup makes it easy to leave the trailer at base camp while you head off to adventure during the day.
The classic rooftop tent does not handle wind well. The material is incredibly noisy with the potential for damage in high wind speeds. The hard-shell RTT does better in windy environments, especially if you point the tent into the wind.
Compared to a ground tent, rooftop tents are heavy. Most weigh between 125 and 250 lbs., whereas a ground tent is 10 lbs or lighter. This high-mounted weight can result in reduced fuel mileage, alter the vehicle's road manners, and increase sway.
A rooftop tent requires the installation of an appropriate mounting system.

You must consider your vehicle's payload when mounting any aftermarket accessories.
Rooftop tents are not immune to wear and tear. Time on rough roads will affect how the tent holds together. In addition, if your tent spends a lot of time open and in the sun, the sun's rays will break the material down faster than your travels will.

High risk of injury. Climbing up and down a steep ladder can be problematic, and older folks have moved away from them due to the amount of climbing required.
Looking for a Rooftop Tent? Head to Overlander.com, a site featuring our favorite overlanding gear all in one place.  The coolest part?  They guarantee the lowest price or a full year after your purchase and will take back anything you don't think performs well, even if you've used it. 
The Ground Tent
Although the popularity of rooftop tents has soared in recent years, it is important not to underestimate the pros of a good quality ground tent!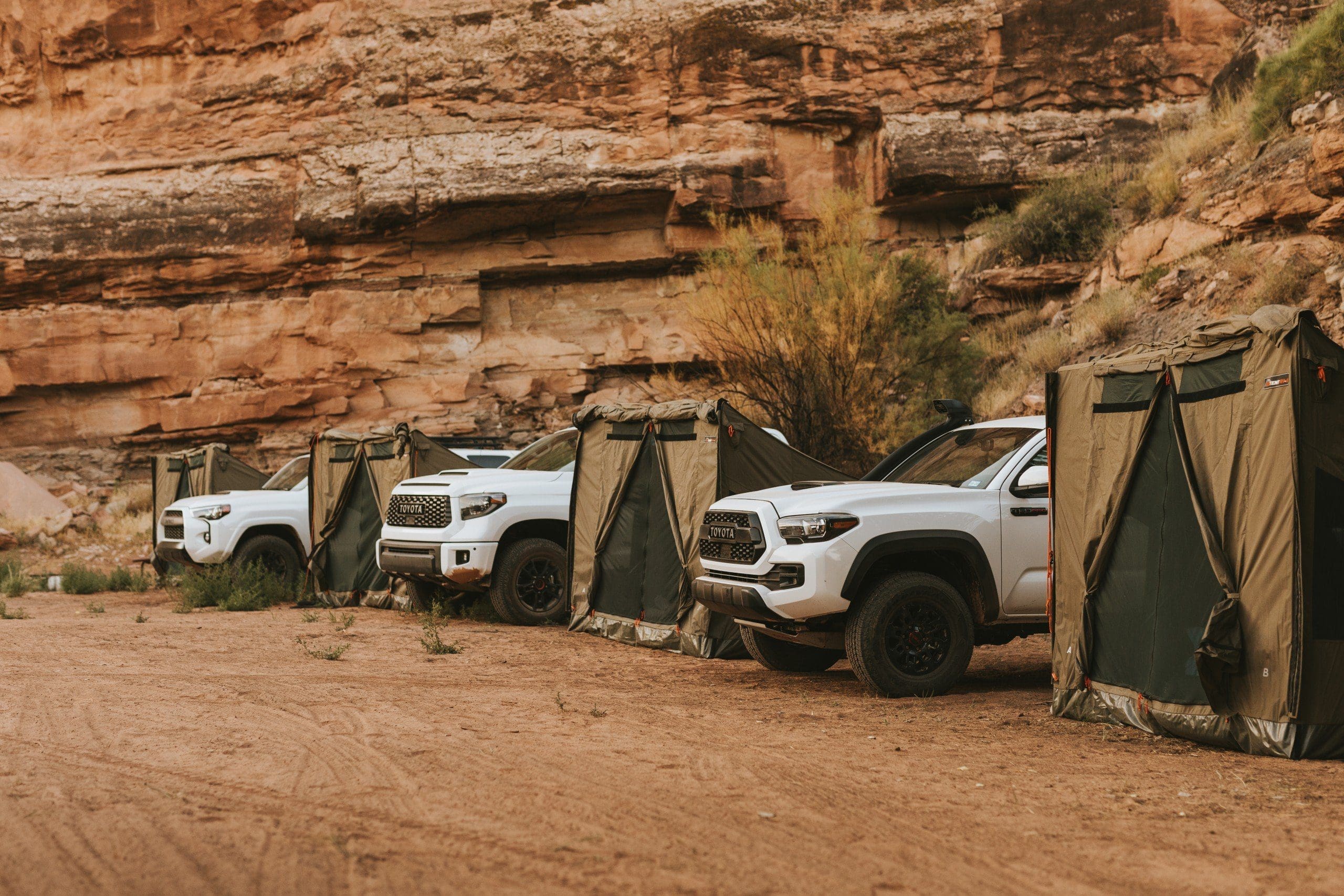 Pros:
Ground tents range widely in size and weight, ranging in quality from the supremely lightweight mountaineering tents to the heavy-duty quick-deploy touring tents, such as Oztents. Ground tents can also hold more people, so they are potentially more family-friendly.
Cost. For the same cost as a rooftop tent, you can purchase multiple ground tents to suit differing environments, including a lightweight one for summer and a really great four-season tent for poor weather or winter camping. Pro tip: look for a tub floor when purchasing a good-quality ground tent. The seams aren't located on the floor, which is helpful if flooding occurs.
Ground tents do not require the purchase of a mounting system or roof rack.
Ground tents are not vehicle-dependent, so if you are adventuring during the day it is possible to leave your camp fully set up.
As these tents are lower to the ground, they usually perform better in the wind.
Decreased risk of injury. It is not necessary to climb a ladder to get into a ground tent.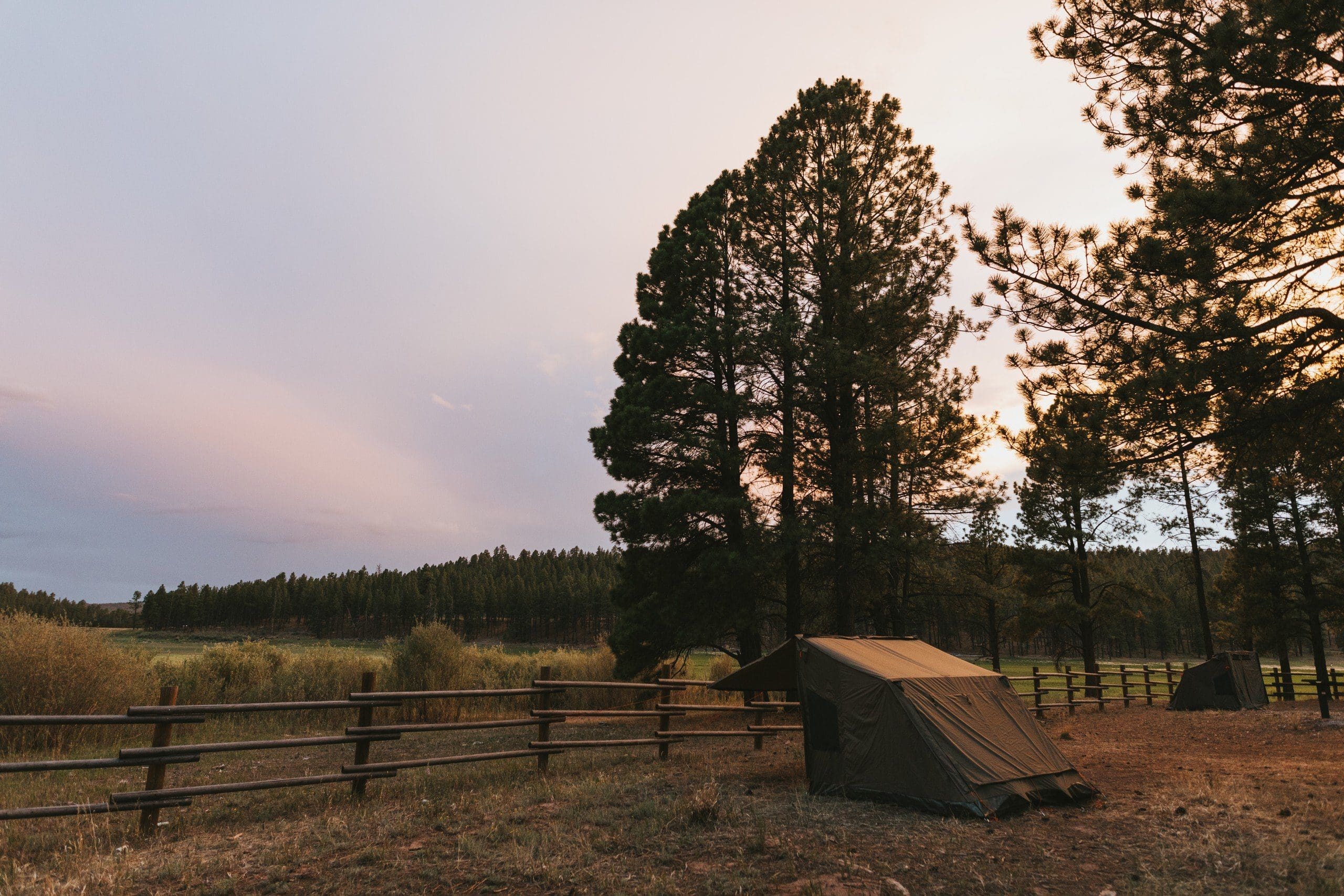 Cons:
The ground tent takes more work and more time to set up and tear down – unrolling your sleeping bag, blowing up an air mattress, hammering tent pegs, and fiddling with tent poles.
Ground tents are not easy to level and can be uncomfortable without an air mattress or sleeping pad.
Ground tents are exposed to wet, muddy environments, bugs, and, potentially, animals.
Now that you know the pros and cons of each tent setup, here are some important questions to ask before you invest in a tent.
How often are you going to use the tent?
How many rough miles are going to be put on it?
How often do you camp?
If you are a weekend warrior, is the rooftop tent the best choice for you?
You might also want to consider the following criteria:
Price

Weight

Ease of use

Durability
For more on Rooftop Tents, Cots, Ground Tents and Sleep Systems, check out this episode of "Oh Hey There With Jeff.
We hope that this information will lead you to make an informed decision about which overland tent is right for you. Which do you prefer? Let us know in the comments below, and in the meantime, happy adventuring!
AT Overland Habitat Walk Around