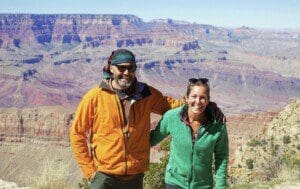 Peter and Carol van Stralen and their three children are in their seventh year of full-time Overland travel and off-grid living. Together, they have been documenting their adventures on the YouTube channel "Epic Family Road Trip."
In 2016, the van Stralens sold their house and belongings and opted for a simpler lifestyle which would allow them to spend more time together as a family creating memories and experiences around the world.
Today, they continue to explore new places while living their three core values: work, play, care.
Follow the van Stralen's on Instagram:
@epicfamilyroadtrip