Overlanding events are kicking off for 2022, and we're so stoked! Want to stop by and chat with the team, check out the X Overland fleet, pick up some merch or ask us questions? These events are the perfect place to do so. Here is the X Overland Event Schedule for 2022. Stay tuned for updates as more events and details are added!
Ft. Tuthill County Park, Flagstaff, AZ
We're excited to bring the whole team to Overland Expo West this year! Make sure to stop by the booth and say hello. We'll have the brand-new 2022 Toyota Tundra (our newest overlanding machine) and the rest of the fleet!
You'll find us either at the main X Overland booth (Q36) OR at the Overlander Network booth (Q55).
Please come meet the newest team members, enjoy the vehicles, pick up some awesome merch, and join us for our legendary party with Equipt Expedition Outfitters (details below).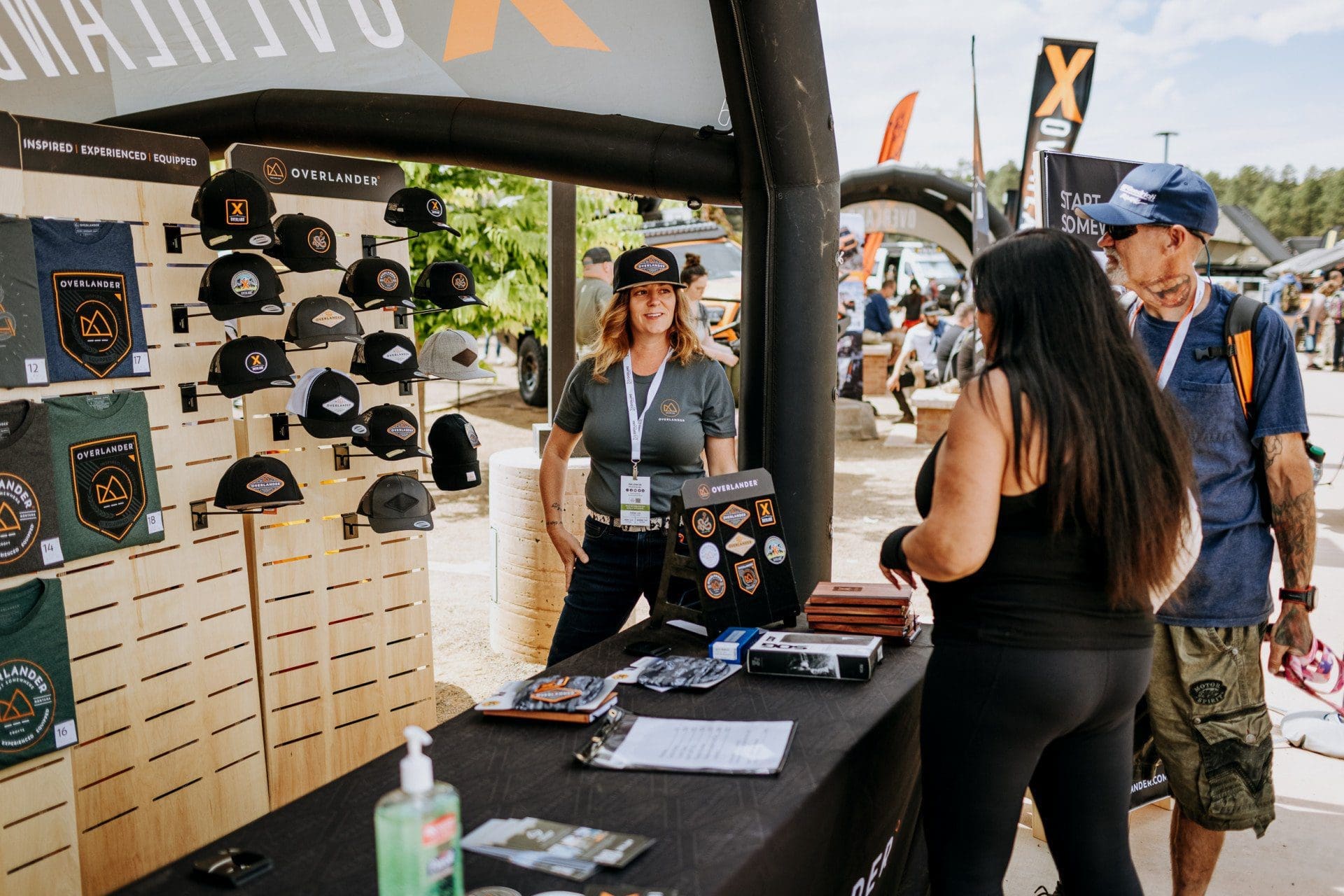 Here's what we're planning (subject to change):
Friday
11-12:30 pm – Meet the Team! | Main Booth Q36
1-2 pm – Learn with XO: How To Film Your Adventure | Overlander Network Booth Q55 
4-5 pm – Ladies Only Q&A | Booth Q36 
Saturday
11-12:30 pm – Meet the Team! | Booth Q36
1-2 pm – Learn with XO: Truck Build Concepts with Clay, Tanner, & Kurt | Booth Q36
7-9 pm – XO/Equipt Party | Booth Q36  (*Photo ID required for entry; alcohol will be served.)
Be sure to check out shopoverlander.com for some great pre-Expo West deals!
Overland Expo® is the premier overlanding event in the world—no other event offers the scope of classes taught by the world's leading experts alongside a professional-level trade show that brings together all the camping and vehicle and motorcycle equipment and services you need to get outfitted and get going.