An awning is something you seemingly don't really need, until all of a sudden you do. Whether you've been hit by a rainstorm in the Costa Rican jungle or need to escape the heat on a sweltering day in the Altar Desert, an awning can greatly improve camp comfort when spending time outside of the vehicle. With various brands, coverage, ease of setup, weight and price, there are many awning options out there to choose from. Here's how to choose an awning for overlanding that works for you.
Watch PROVEN: Overland Vehicle Awnings >>
Clay's Top Tips For Selecting a Vehicle Awning
Choose an awning from a company that also produces roof racks. These companies offer integrated mounting solutions that are proven to work together.
Choose an awning that is easy to set up. If it's not easy, you'll never use it.
Purchase an awning made with high-quality fabric that is waterproof and UV protected. If you're spending a lot of time in the sun, cheap fabric can thin and fade over time.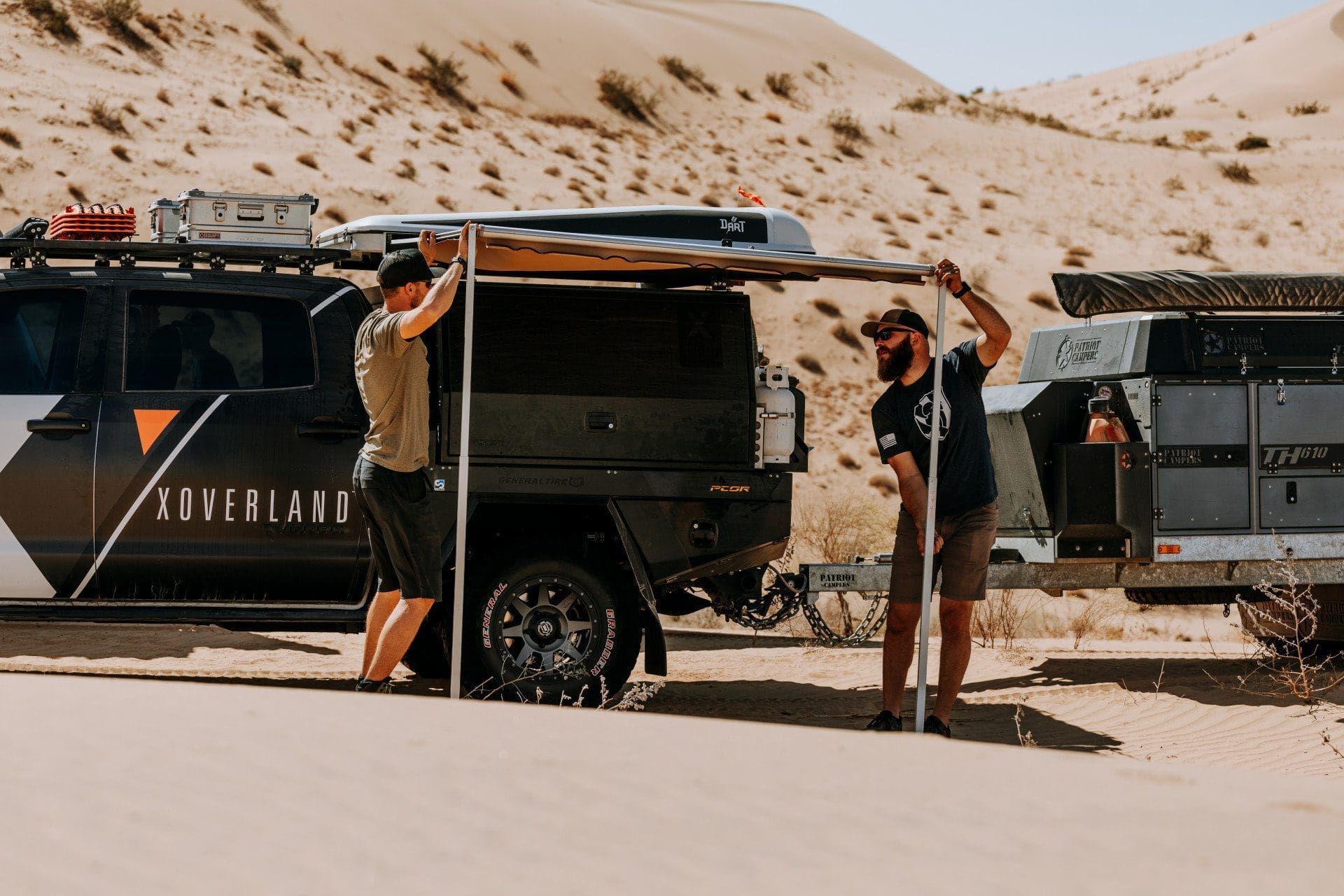 180-Degree or 270-Degree Awning?
There are two major awning types: the 180-degree awning and the 270-degree awning.
A basic 180-degree awning such as the or protrude directly off the side of the vehicle and provide a rectangular awning. These are simple to set up, lightweight, and usually the most cost effective. 
A 270-degree awning, such as the or the integrated Patriot Campers X3 270, is an upgrade due to increased coverage. As they open, the canvas expands 270-degrees from the opening point. The larger coverage area and ease of setup does come with downsides, such as the larger size when collapsed, increased price, and additional weight.
 The choice between a 180 and 270-degree awning will depend on the most important attributes for you and your end-use.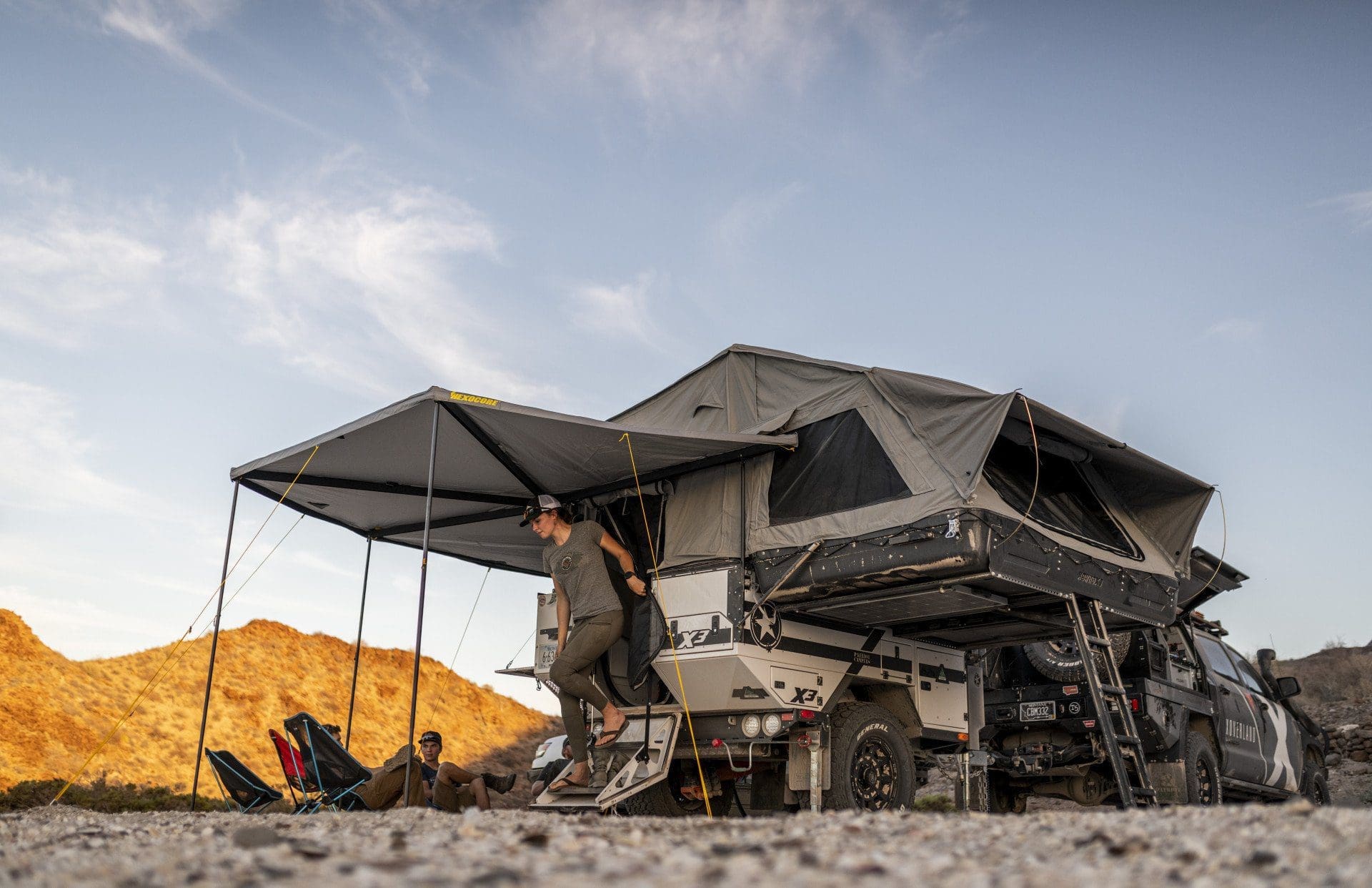 Which Awning is the Best For You?
There are countless awning options out there. From a basic 180-degree awning to a convenient self-supporting 270-degree awning, all available in different sizes, so you'll have your work set out for you to select just one. Make note of what is most important to you (coverage, ease of setup, weight, or price) and start working down the list from there.
Awning tests, such as Expedition Portal's "Made in the Shade", are a great place to start your research. Next, check out which options are available on Equipt Expedition Outfitters and to confirm pricing. The most important step is to take that new awning, drive it to your favorite beach or mountain top, lay out your camp chairs and enjoy your newly installed shelter.
A good awning can transform a desolate sun-baked location into somewhere you can actually rest, recharge and enjoy. – Overlander.com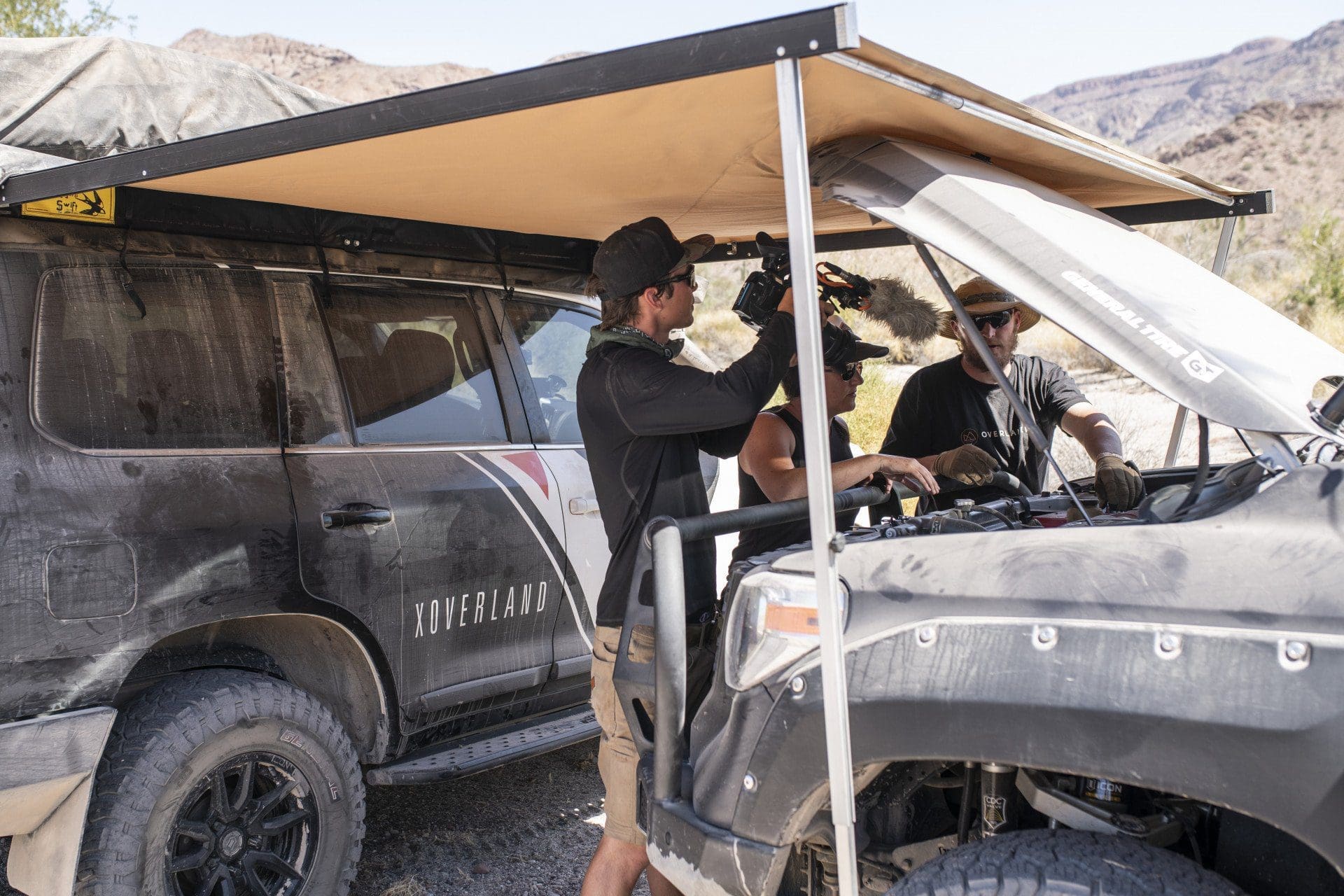 Which Side of the Vehicle Should You Mount the Awning To?
Generally, the passenger side is the safe-side of the vehicle. If you pull over to the side of the road for a repair or a quick road-side snack, you can deploy the awning for shelter, away from moving vehicles. Confirm that opening doors or hatches don't interfere with the open awning. At XOverland we mount them tight to the vehicle to keep them safe from protruding branches or trees.
What's your favorite awning and why? Let us know below, and shoot us any questions. We're happy to chat about awnings in the comments below!