Whether for expeditions or on an everyday basis, many amazing people come together to make Expedition Overland run. XO includes a core team that serves the creative, production, online store, and day-to-day administrative needs. Expedition teams vary—we assemble cast and crew based on each trip's unique needs and challenges.
Many folks have come and gone over ten+ years, and we are grateful to the past characters and friends that helped build XO.
Here's a look at who's on board for 2021. You might recognize some familiar faces!
The Croft Family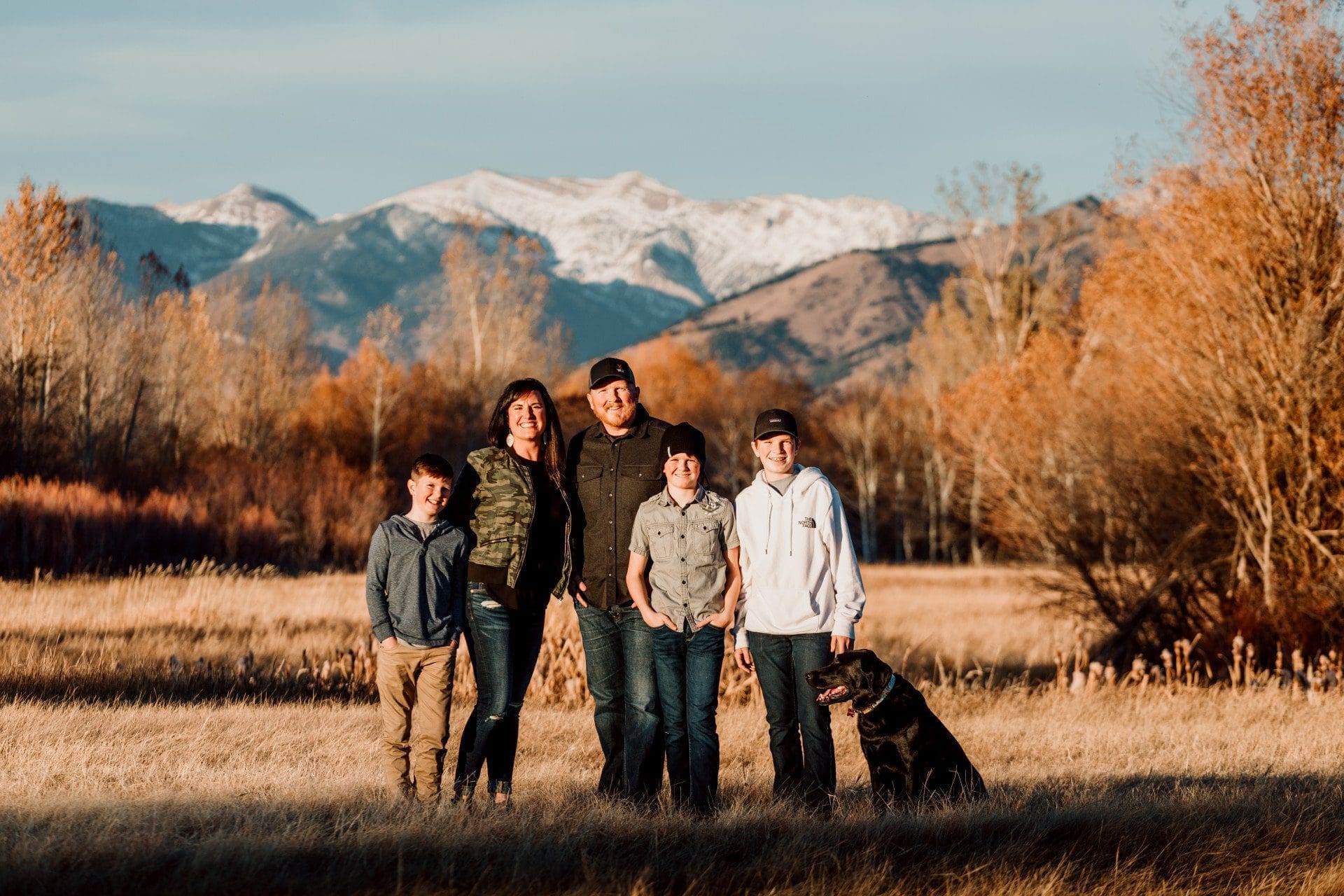 Clay and Rachelle Croft's approach is authentic, professional, helpful, and always family-friendly! This power couple founded Expedition Overland, leading a team of "ordinary people doing extraordinary things." Clay is the Creative Director and Chief Storyteller, while Rachelle is a CFO and Director of media partner relations, taking care of daily logistics. Read more about this dynamic duo HERE!
The Croft boys – Cyrus, Eli and Ryder (left to right) – are budding overlanders who help with truck-washing, fire-building, fish-catching and a variety of other tasks. Piper Croft tags along on the occasional expedition too!
Current Cast Members
Ryan Erickson
Ryan is the owner of Get Out Moto Off Road Training out of Billings, Montana. He loves teaching others how to ride motorcycles and has come a long way since the first episode of Expedition Overland, where he himself was a new rider! Ryan and his wife Megan spent several years living in Africa before returning stateside, settling down in Montana and raising two kids. Fun fact: Ryan's wife Megan, also a motorcycle rider, made an appearance in Episode 6 of Overlander!
Role: Logistics, Driver, Planning, Motorcycle driver
How He Met the Crofts: Clay has known Ryan since their high school days, and he has been with the Expedition Overland team ever since! Fun Fact: It was a happy coincidence, but Clay and Ryan happened to be in Uganda at the same time in 2010 (just before Expedition Overland was founded!).
XO Seasons: Alaska Yukon, Central America, Return to the Mackenzie, South America, The Great Pursuit

Ty Heaps
Ty is a father to three awesome kiddos and currently works full-time as a realtor, specializing in ranch properties in Montana. He also coaches football for the Manhattan High School team in his spare time. Ty's wife Jamie also joined the crew for the ladies trip in Episode 6 of Overlander! Ty truly lives life to the fullest and is always ready for the next adventure.
Role: Security, Logistics, Driver, Pilot
How He Met the Crofts: Clay and Rachelle met Ty in 2010 at church. He was in the Marines at the time. After 11 years, Ty is one of the longest running team members!
XO Seasons: Alaska Yukon, Central America, Return to the Mackenzie, South America, Overlander 2018, The Great Pursuit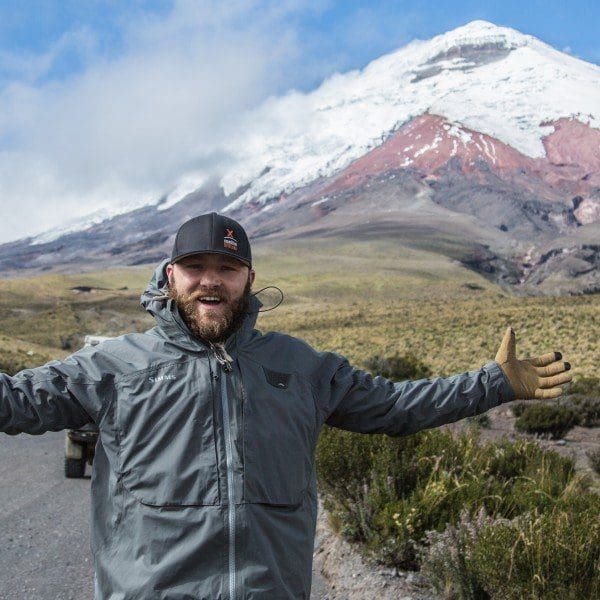 Amy Farrell
Amy has been with Expedition Overland since the beginning, initially tackling graphic design projects and later transitioning into a more full-time role with marketing and business development. Amy and her husband Todd live in Missoula, Montana with their 12-year-old identical twin boys. Amy and Todd also run their own graphic design business, called times2studio!
Role: Marketing, Design, Business Development
How She Met the Crofts: Amy and Rachelle are sisters!
XO Seasons: Overlander Series 2018

Niki Olsen
You've likely seen Niki slinging merch at a variety of Overland Expo events throughout the country – this lady is always up for an adventure! She's a mom to two awesome girls and wife to Eric (as seen in the South America Season!). Niki is currently studying to be an Esthetician. Fun fact: After Rachelle competed in the 2015 Rallye Aïcha des Gazelles in Morocco, Niki and Eric flew in for the Gala and toured the country with the Crofts.
Role: Logistics, Production Management, Chef
How She Met the Crofts: Niki and Rachelle met in Junior High, and the two have been besties since their senior year of high school!
XO Seasons: Overlander Series 2018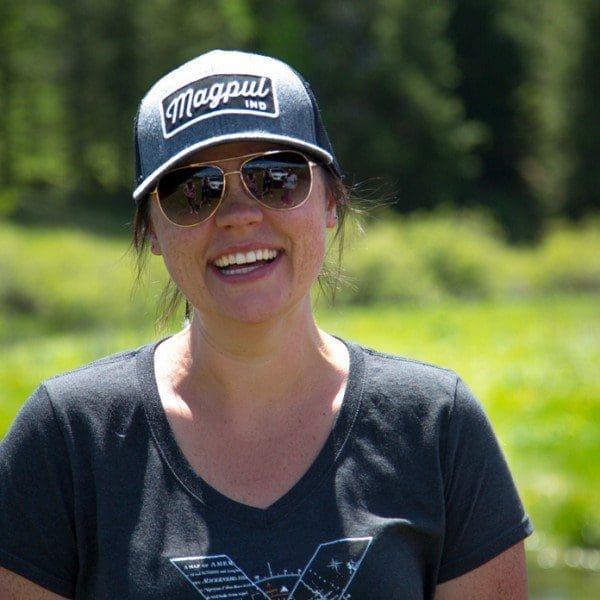 Kurt Williams
Kurt Williams is a life-long off-road enthusiast, OHV access advocate, professional guide, and the owner of Cruiser Outfitters, a parts and service company specializing in parts, accessories, and builds for Toyota Land Cruisers. As a member of Canguro Racing, he's spent the past eight years racing a highly-modified 200 Series Land Cruiser as driver/co-driver in races such as the Baja 1000, Mint 400, and Vegas to Reno! He's traveled throughout the US and internationally with Expeditions7 and XOverland, a Tread Lightly Master Trainer, HAM radio operator, and past president of the Utah 4 Wheel Drive Association.
Role: Logistics, Trip planning, Navigation, Kurt Cam Operator
How He Met the Crofts: Clay and Kurt initially met at a quick impromptu meeting at the SEMA auto show, but it wasn't until they traveled through Russia and crossed the Road of Bones with the E7 team that they really got to know each other!
XO Seasons: Central America, Return to the Mackenzie, South America, Overlander Series 2018, The Great Pursuit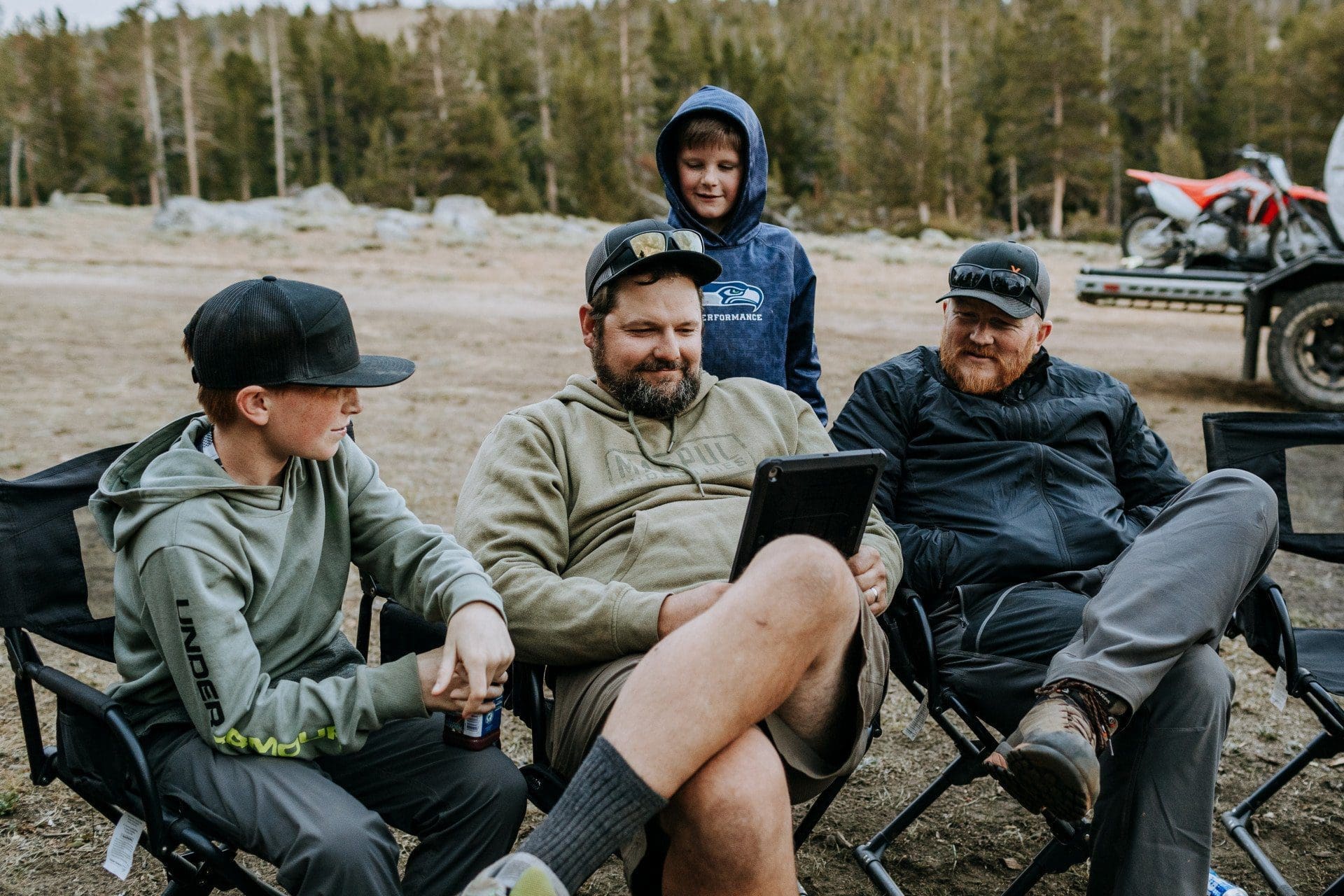 The Walthalls
For Bryan, Megan, Stella, Kai, and Aria, it's the time spent outdoors that brings them closer together as a family. Bryan is a programmer, entrepreneur, and adventurer who is impossible to catch on a mountain bike, while Kauai-born Megan is a long-distance runner who dabbles in photography and shares ownership of a small business with Bryan. Whether the Walthalls are learning, exploring, or spending time outside, they live for those comfort zone-defying experiences. Learn more about the Wild Blue Family HERE!
Role: Pilot (Bryan), Camera Ops, Web Development, Editing
How They Met the Crofts: Clay and Rachelle met Bryan and Megan back in their college days at Montana State University. A couple of years ago Rachelle ran into Megan at a restaurant in Bozeman, and, incidentally, the XO team was looking for a web developer at the time! It was a great fit, and the Walthalls have been a part of the XO team ever since.
XO Seasons: The Great Pursuit, Walthall Family SOLO Series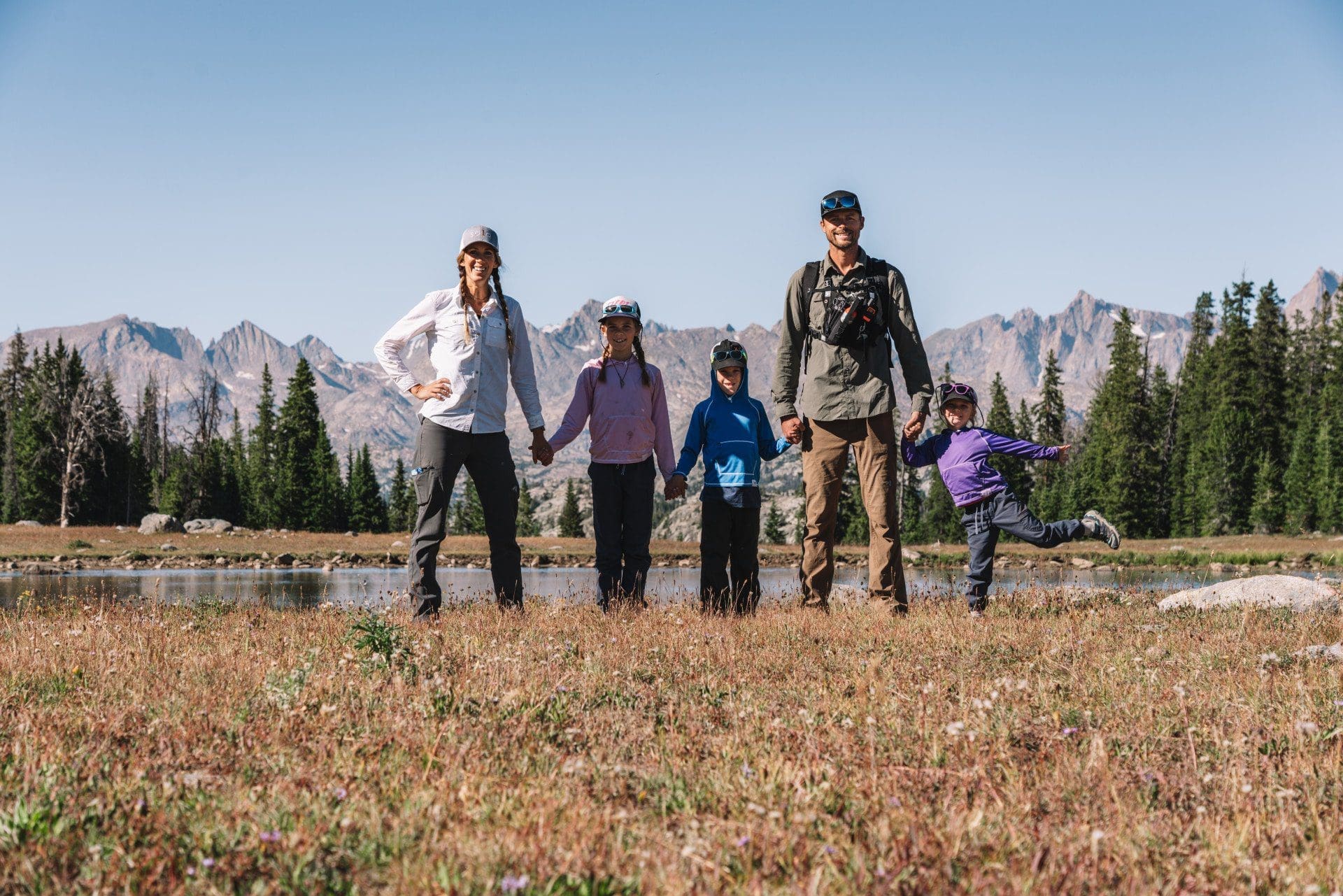 The Giordanos
Richard and Ashley, also known as Desk to Glory, completed a two-year 30,000-mile overland journey from Canada to Argentina in their well-loved but antiquated 1990 Toyota pickup. Whether he's wrenching with the tools or filming and photographing Expedition Overland trips, Richard's mechanical engineering and photography background lends well to just about everything, while Ashley currently writes for a variety of publications, including Expedition Portal and Overland Journal, and covers overland travel with a focus on women's adventure stories and automotive features.
Role: Social Media, PR, Photography, Camera Op, Content Writing
How They Met the Crofts: Richard and Ashley were giving a presentation one evening at the Northwest Overland Rally in 2014 and spotted Clay and Rachelle in the crowd.
XO Seasons: Overlander Series 2018, The Great Pursuit, Arctic SOLO Series
Tanner Johnson
Tanner is an Expedition Overland fan-turned-team member! His interest in wildlife photography and vehicles made him a perfect fit, and his enthusiasm for all things overlanding is infectious. Fun fact: Tanner has a BBQ smoker at home and makes killer pulled pork carnitas!
Role: Photographer, Editor, Cinematographer, Vehicle Build Technician
How He Met the Crofts: Tanner worked at Bozeman Cameras for nine years and got to know Clay as a customer before joining the XO Team in 2019.
XO Seasons: The Great Pursuit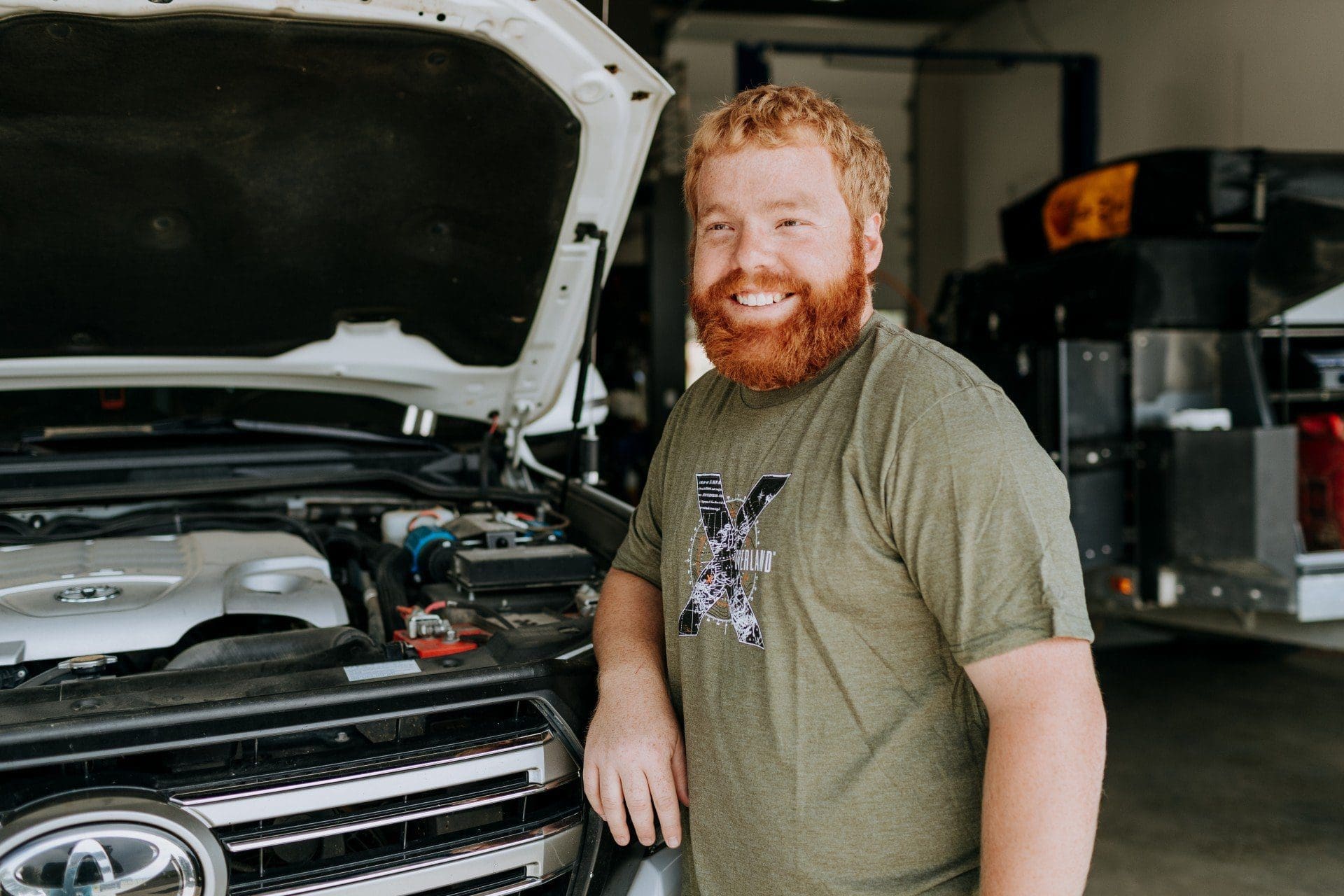 Expedition Overland Internship
Expedition Overland is thrilled to have Peter, Dan and Caroline Van Stralen of Epic Family Road Trip join the team this year for an editing internship.
The Van Stralens have traveled extensively through North America in their RV and Jeep overland vehicles, and have also explored New Zealand, Australia, Bali, Haiti and Baja, Mexico. Welcome to the team!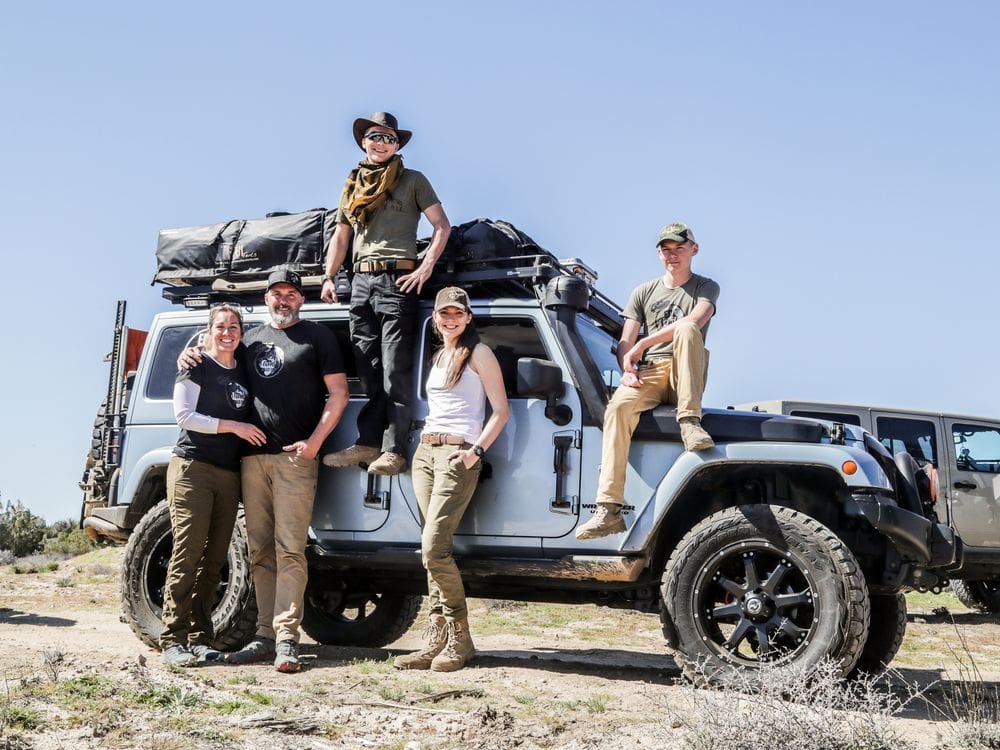 We can't wait to see what this year has in store for the Expedition Overland team!