The snow is piling up, the temperatures are dropping, and the days continue to grow even shorter. Time to store your camping gear for the season and begin dreaming about where you'll go next summer. Right?
These may be familiar thoughts every year when winter rolls around, but you don't have to succumb to them. Instead, you can make the choice to get outside this winter!
Whether you decide to head out for a winter weekend of vehicle-based adventuring or make the decision to go overlanding through the farthest reaches of the Northern Hemisphere, we are here to assist in keep you safe and enjoying the experience. We've gathered our best tips, along with links to videos, blog posts, and the best gear recommendations to help you get the most out of winter. Enjoy!
Winter is its own special season with a host of unique sensations that can only be had by getting out there in it. There is no better way to do that than to go camping! Here are just a few of the reasons why we recommend winter camping or overlanding:
Going winter camping is a great way to get out and avoid the dreaded "Cabin Fever." In areas like where we live in Montana, winters are long. Getting out for some winter camping keeps one having fun and enjoying the season, rather than slowly going crazy from too much time spent indoors!
How is Winter Camping Different from Summer Camping?
Camping in winter is not "shoulder-season"—camping at the edges of summer during the spring or fall—it is a whole new experience. Camping in winter means shifting your mindset and being aware of some fundamental changes that will help you properly prepare and enjoy your experience to the fullest.
Here's what you need to know:
Fundamentally, if you take the time to properly prepare for winter camping, you will find it to be a unique and enjoyable experience you look forward to each season!
What Gear Do You Need for Winter Camping?
Now that we have emphasized the importance of being properly prepared to go winter camping, what is the essential gear you need to stay safe and enjoy your experience? Let's take a look!
Winter Clothing
Let's start with clothing. While filming Season 5, Nordic Series, we found Norwegians fond of this expression: "There is no bad weather, just bad choices in clothing." We couldn't agree more, especially when it comes to winter camping! 
"There is no bad weather, just bad choices in clothing."
Here is a list of clothing necessities to stay warm, dry, and comfortable during your winter camping season:
There are summer-rated sleeping bags, three-season-rated sleeping bags, and winter-rated sleeping bags. We recommend you get your hands on a winter-rated sleeping bag for winter camping. 
Remember that with sleeping bags, there is a "comfort" rating and a "survival" rating. Ideally, you want to be comfortable and not merely surviving, so find a bag with a comfort rating that matches the temperatures you're likely to be sleeping in.
Note: If you have a sleep system in your overland vehicle that features a heating element or a slide-in camper with a built-in heater, you still need a proper sleeping bag in case this equipment fails.
If you're used to sleeping on a thin foam pad during the summer, obtain a thicker, air-based pad to provide increased insulation between your body and whatever surface you're sleeping on. Even if you're in a heated sleep system, the surface you're sleeping on is likely to get cold. The air-mattress or pad will insulate you from this surface and better retain your body heat.
When temperatures drop below freezing, some cook systems operate better than others. Pay attention to this fact and make sure you are packing along a cook system that operates reliably in very cold temperatures. 
At the bare minimum, you'll want to be able to rapidly heat water, even bringing it to a hard boil to make freeze-dried meals or coffee and tea. 
The iso-butane fuel used in quick-cook systems like the popular Jetboil unit suffers a decrease in pressure output that corresponds with a dropping temperature. To counteract this reaction, try keeping your fuel canisters somewhere warm, even if that's in your coat pocket. Also, with the decreased fuel pressure, these stoves are harder to light using their built-in systems, so pack along some all-weather matches as a backup. 
Well-Equipped Fire Kit
One of the joys of winter camping is a warm campfire to sit around and enjoy on a cold, clear night. An added bonus is that you can cook over a hot fire, so brats, burgers, chicken, and steak all become culinary possibilities for your winter camp!
To ensure a quick easy campfire with plenty of fuel, pack along these items:
Winter Waste Management Kit
The ground in winter is often frozen, making digging a cathole to do your business very difficult or even impossible, not to mention the ground may be over a foot or more beneath a hardened snowpack. 
Since established campgrounds are often uncrowded in winter, you may find good camping and a pit toilet nearby. 
If you prefer to wildcamp, consider packing along a portable waste disposal system such as a Campco Bucket Toilet Kit. That way you can be comfortable when nature calls and easily pack out your waste to keep the camping area clean and sanitary for the next visitor.
Safety Tips for Winter Camping
While winter camping is super fun, it comes with an increased level of risk due to the possibility of extremely cold weather and heavy snow. Here are our best tips to keep you safe and having fun out there!
Final Winter Camping Pro Tips
Now that we've convinced you to try winter camping, here are some final pro tips to help make your first outing a successful one!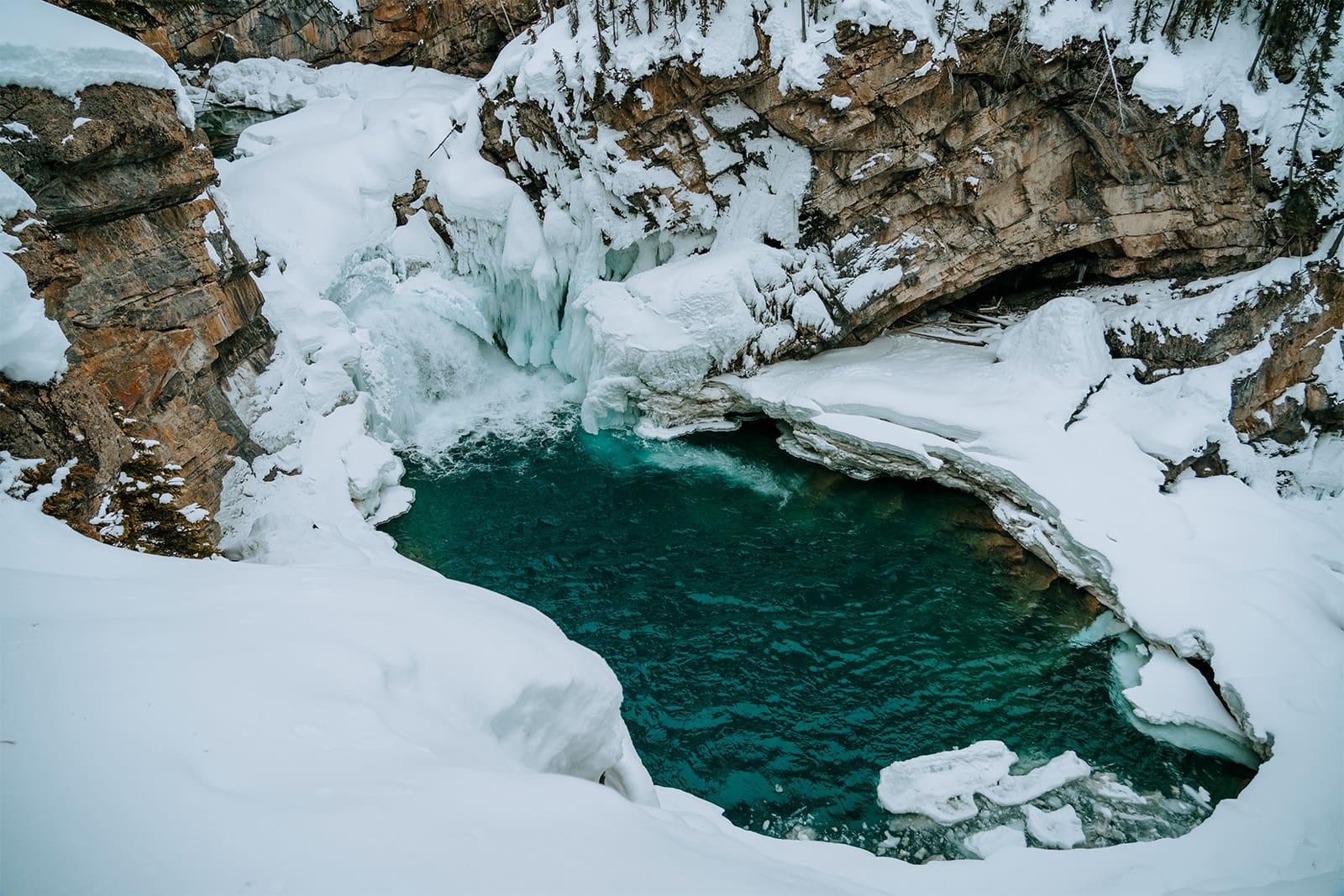 With these tips in mind, you're now ready to get out there this winter and #startsomewhere!
Be safe, have fun, and enjoy your winter!⛄