Where oh where would we be without our beloved MAXTRAX? And we do mean beloved. We don't go anywhere without these little beauties and we never will. So, what are MAXTRAX? Simply put, "they are a lightweight vehicle recovery device", also known as 'sand ladders', or 'sand tracs'. Designed, engineered, and manufactured in Australia, they are an industry leader of quick, easy, proven recovery. Since there is no need for other anchor points or additional vehicles, this is one of the safest recovery devices on the market.
How do they work? When stuck, you simply clear your tires of debris, wedge your MAXTRAX under your tires and slowly accelerate until the tires grip the MAXTRAX and pull them under. Once gripped, you maintain your speed and drive free! For the complete set of visual instructions, click here https://www.maxtrax.com.au/instructions
*Be sure you do not spin your tires on your MAXTRAX, this spinning causes heat which can melt the material and cause you to dig yourself deeper.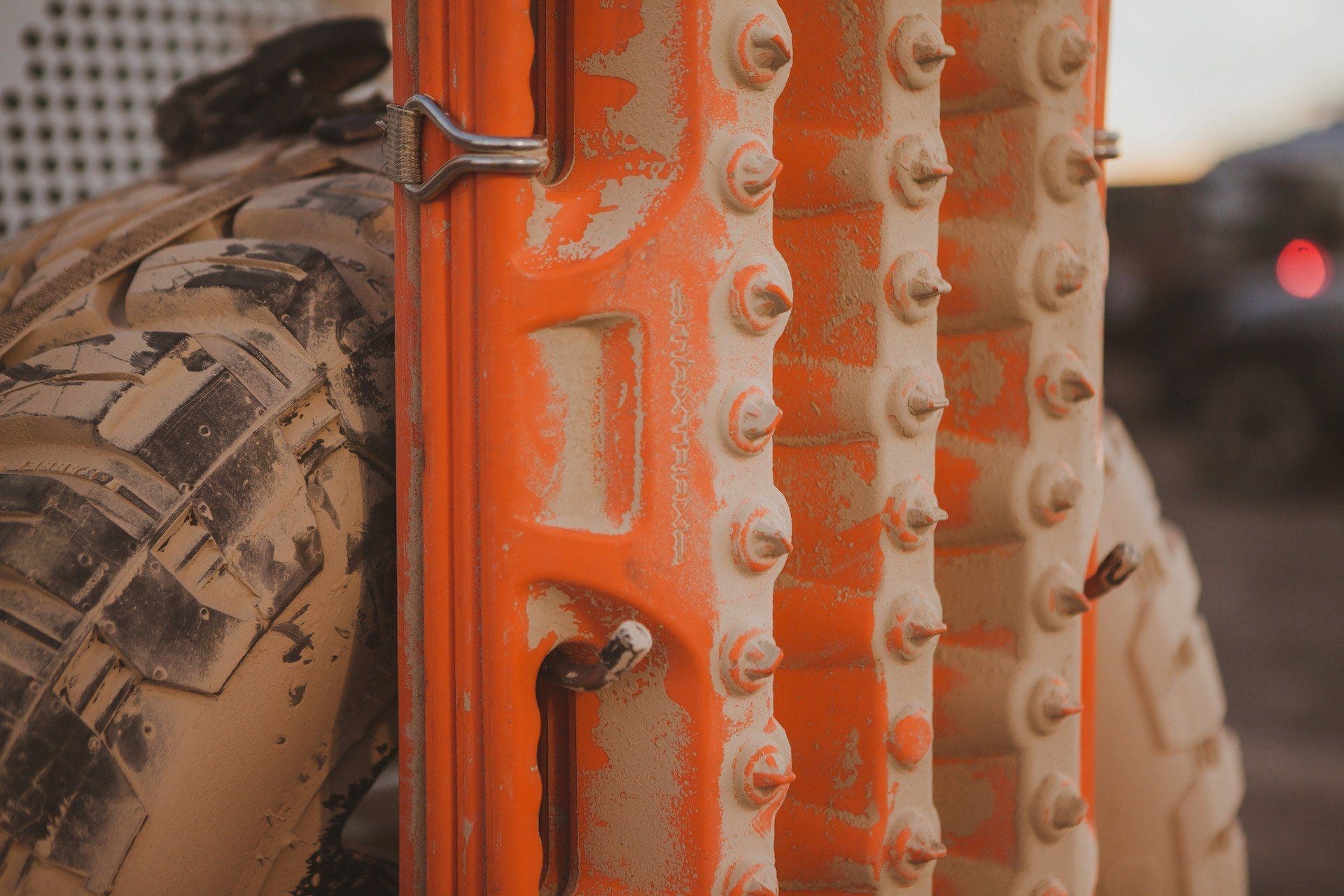 We at Expedition Overland have successfully used our MAXTRAX in sand, rocks, mud, and snow, and have not been disappointed once. Due to the their lightweight nature and simplicity, even the most novice individual can use these effectively. Another bonus to having MAXTRAX – you don't even need a buddy! (Even though we highly recommend traveling with one, how else will your stories hold up?) We also keep a set in our family vehicles to use during those winter months. You never know when you or someone else will have a sad face day and need a little help.
So, if you have MAXTRAX, do you still need a winch? While everyone's needs are different, we actually use both recovery methods. Sometimes MAXTRAX are all you need for a quick 5-10 minute recovery while other times we use both systems to get us out of some very precarious situations. (Shameless plug Central America Episode 10 and Episode 11, also North America Episode Winter)
While you will find similar products on the market, they are not equal. We know these are a little more expensive but trust us, they are worth every penny. MAXTRAX are patented for a reason, they will not break, snap, or shatter like similar product's out there and this is one item you will not want to compromise on.
So, whether you are building a new vehicle or just needing something for your daily driver, we highly recommend a set or two of MAXTRAX. This is one purchase you will
never regret.
Written On: January 20, 2017