You're halfway through a notoriously rocky trail with your suspension is completely flexed-out. Your 4X4 is leaning so far back you think it's going to do an endo, and the worst happens: you destroy a tire on a jagged rock. We're not talking something a puncture kit and a compressor can fix. Your only solution is to change the tire.
That's not as easy as it sounds when your tire is tucked up neatly underneath a rock—or mud—or sand—or whatever gets in your way off road. The fact is that fewer-and-fewer vehicles these days have a spare mounted where it should be: on the back of the vehicle, where it can be easily accessed in a stressful situation.
When we built our Toyota 4Runners for our trip to Central America, we knew there'd be a good chance that on some muddy or rocky remote trail, one of us knuckleheads would run into a sharp rock that even our General Grabbers couldn't handle. So we called the guys at CBI Off Road in Idaho Falls, Idaho, who make some of the best rear swing out bumpers for our 5th Generation Toyota 4Runners.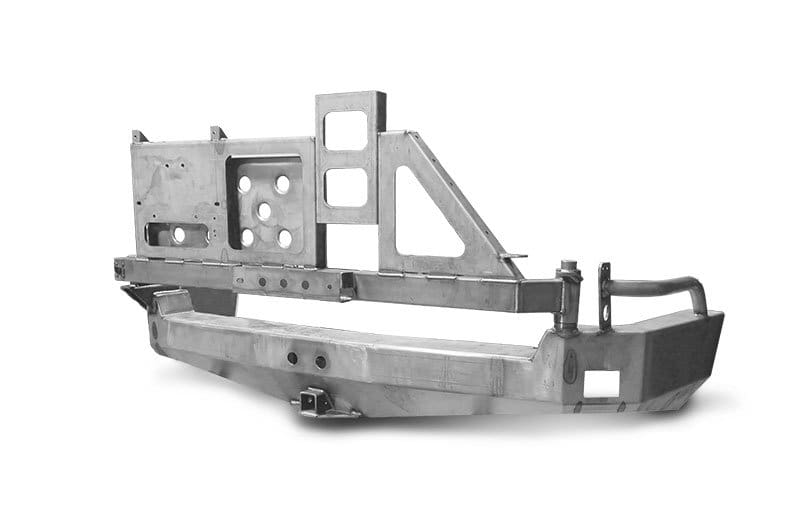 CBI is known for their attention to detail, and that's apparent in our vehicles, it'd be hard to imagine a better setup for our expedition. We decided to outfit our vehicles with a single swing out and double swing out versions of the bumper, both of which allow you to securely mount a spare tire and two fuel cans to the rear of the vehicle. For those of you who spent plenty of time camping out of your vehicles, we highly suggest the table option, it made preparing meals or even just setting a drink down tremendously easy.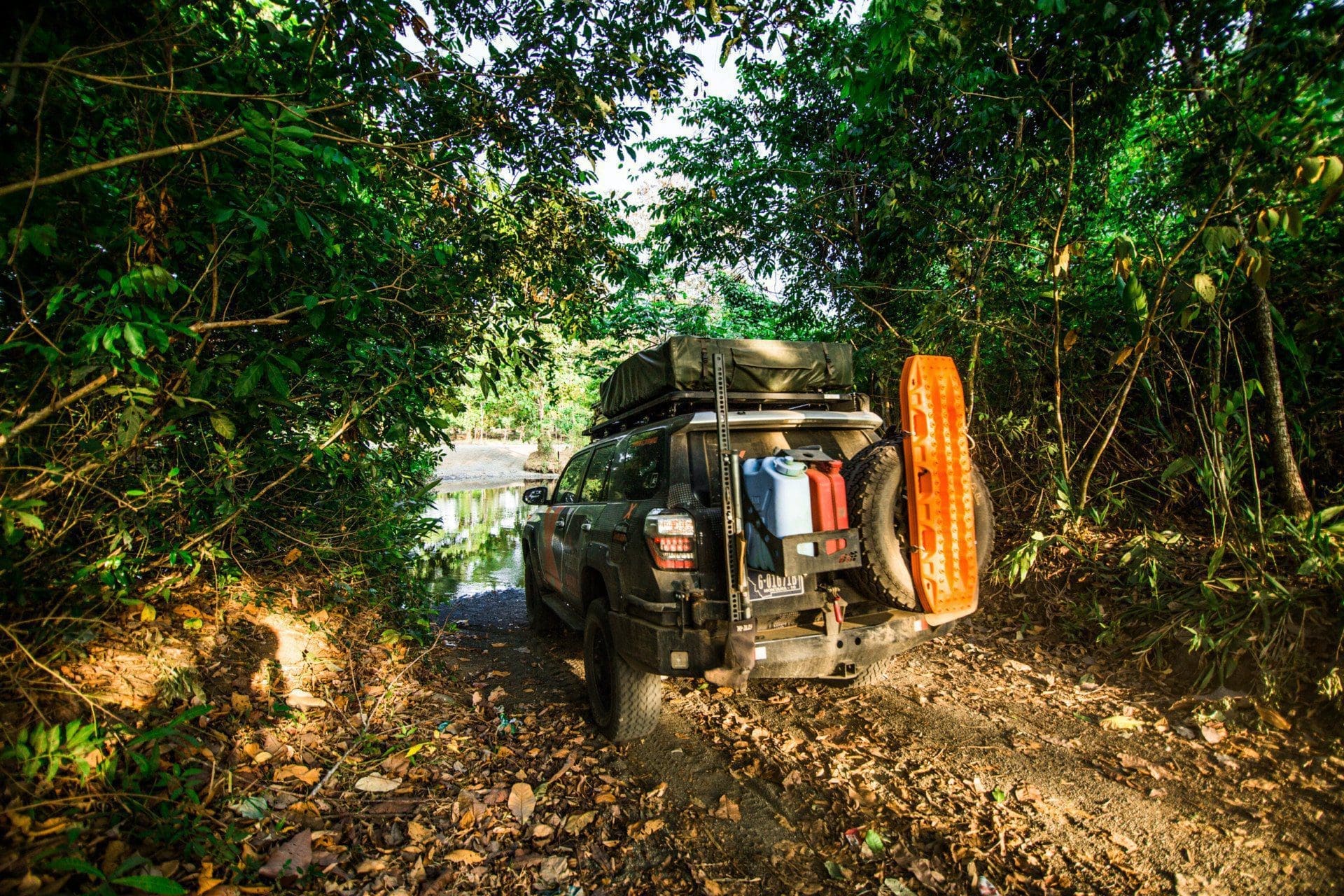 The CBI rear bumper is made from fully MIG welded 3/16" steel plate with beefy 1/4" mounting brackets two d-ring tabs to safely recover our vehicle when we need to. There's even an option to mount a Hi-Lift jack as well. The bumper took anything we could throw at it—whether that meant accidentally backing into a wall—or bashing it against a rock on local trails. We have no doubts that a CBI bumper will put up to any abuse you could throw at it.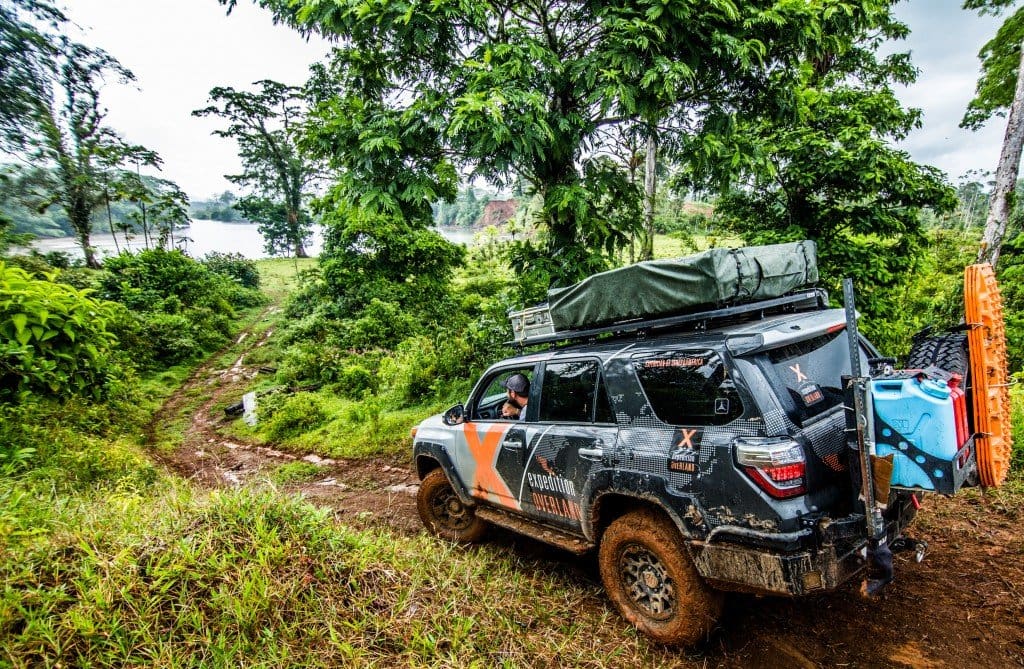 We tested the livability of the bumper day-in-and-day out on our expedition, and found that while it did add a step to getting into the vehicle, it wasn't nearly as big of a hindrance as we first thought. We'll admit that we did prefer the functionality of the dual swing out even if it meant two latches.
If you don't have a 5th Generation Toyota 4Runner—don't worry. CBI makes products for a variety of vehicles: give them a look here. [link]
Written On: December 21, 2015