The Toyota 4Runner is one of the few remaining body-on-frame SUVs in the United States, so when we started looking for two vehicles to add to the Expedition Overland fleet, they were at the top of our list. When you pair rugged construction, legendary Toyota reliability (that we've now tested at the extremes of North America), and great aftermarket support, the 4Runner is a no-brainer for the American overlander.
Our Trail Edition Premium 4Runners came outfitted with all of the bells and whistles, from heated Softex seats, to a sunroof and Entune Navigation; the 4Runner has certainly grown up from the 80s and 90s models our team has owned in the past.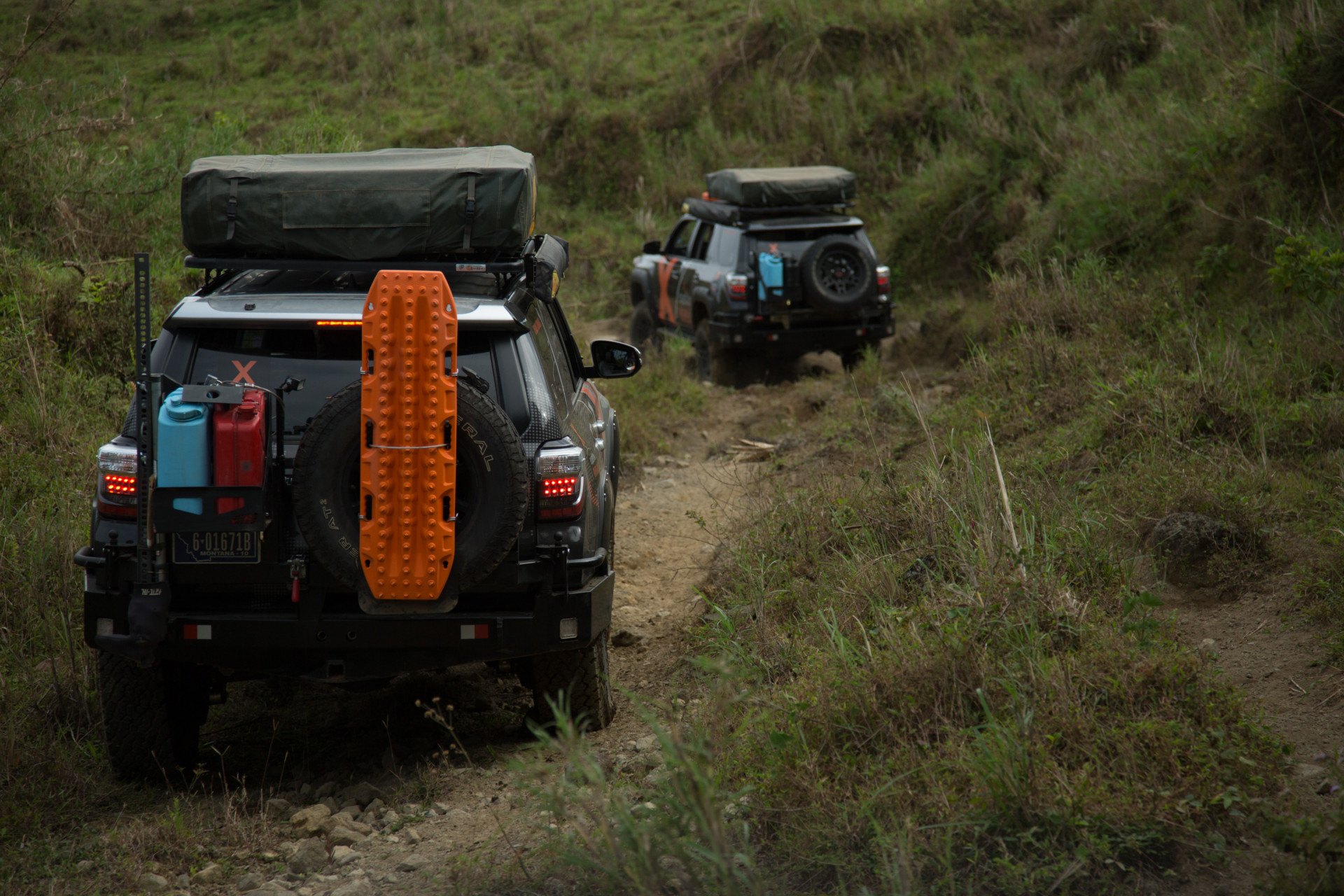 While our specific expedition needs meant that the vehicles couldn't stay stock for very long, we did put some real miles behind them before we modified them, and luckily our list of subtle, high-quality modifications just added to the driving experience. With the addition of KDSS, essentially hydraulically-assisted sway bars that are there when you need them on-road, and gone when you don't off-road, the 4Runner is planted at high speed, and incredibly capable on the Trail. It's also safe too, which is important no matter if you're driving to the Darien, or just commuting with your kids in the back seat.
Our 4Runners haven't had an easy life, as our fans of the show have seen. They've had to put up with a group of smelly guys in Central America, they've been rallied back to America after the expedition (no shipping for this crew) and they've been daily-driven in Montana ever since, with Rufio even making a drive all the way from XO headquarters in Bozeman to Asheville, North Carolina and parts in between.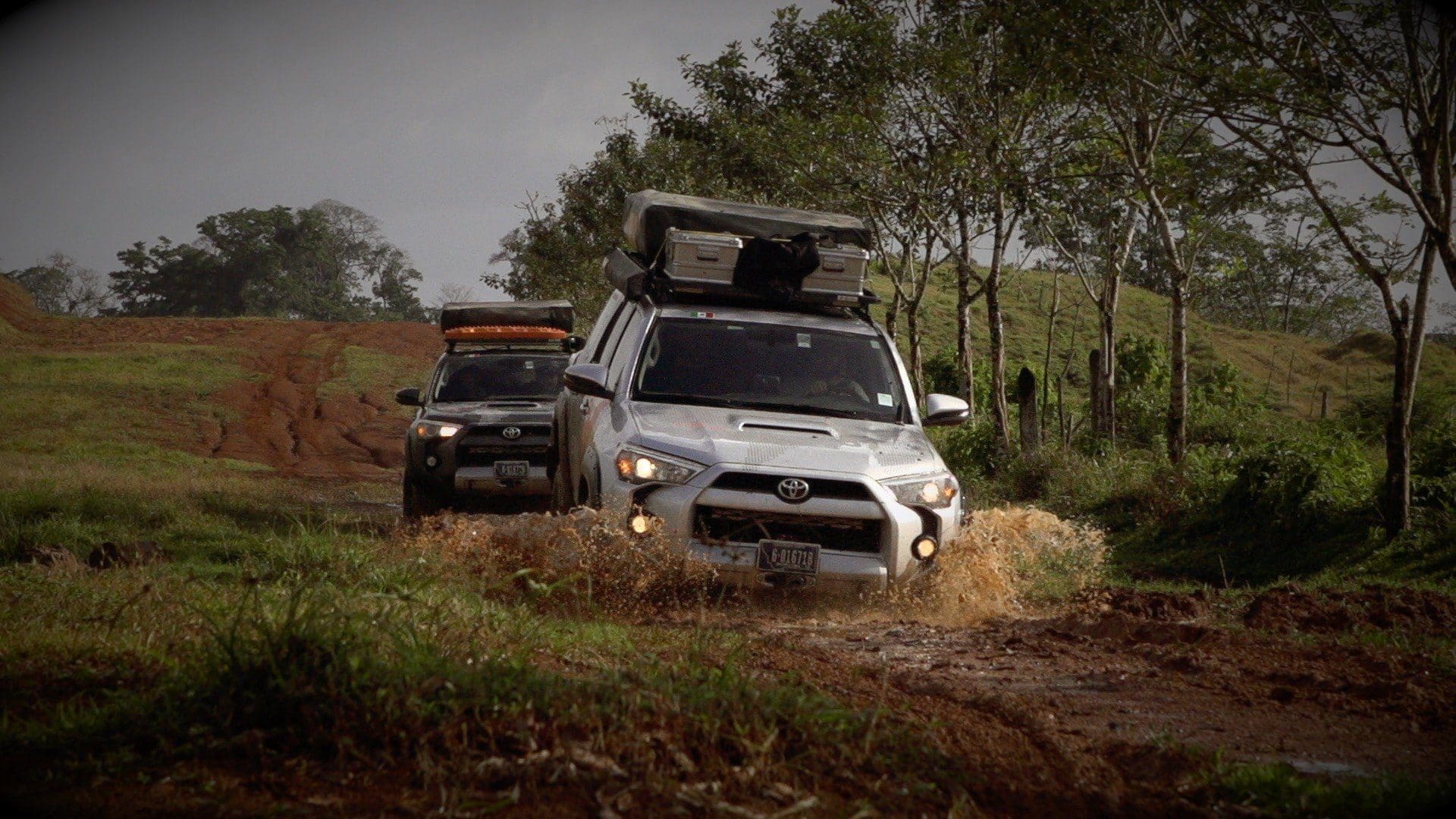 All of this and they haven't even hiccuped once—which is exactly what you want in an overland vehicle: supreme reliability. We've had ZERO failures or issues over the first 25,000 miles we put on the vehicles. It just so happens that our Trail Edition 4Runners take it to the next level of off-road performance too. Did we mention that every Trail Edition comes equipped with Crawl Control and an electronically-locking rear differential? Those sure came in handy in muddy Central America!
Even if we weren't sponsored by Toyota, we'd be driving the new 4Runner: it's hard to think of a better, new, overland vehicle on the market right now. We'll be enjoying ours for years to come
Our Favorite Things:
Body-on-frame construction
Chassis and componts shared with overseas models
Supreme reliability
Excellent aftermarket support
Locking rear differential standard on Trail Edition models
Comfortable, well-built interior
For more information about a Toyota 4Runner, contact your local dealer, or visit: http://www.toyota.com
Written On: October 30, 2015